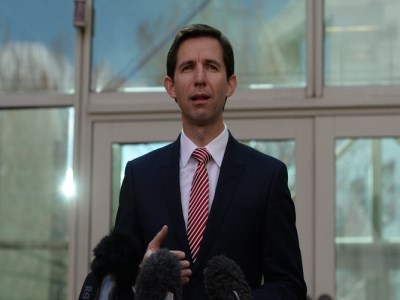 The Federal Government says it does not necessarily need the approval of the States to implement its school funding reforms.
State education ministers have been seeking assurances from the Federal Education Minister,
Simon Birmingham
, that they will not be left worse off under the new agreement, which is expected to take shape at the start of 2017.
NSW Education Minister,
Adrian Piccoli
, and Tasmania's Jeremy Rockliff warned that they would not accept any changes that left their schools worse off.
However, Birmingham said the Federal Government's aim for a new and "nationally consistent" funding model could be implemented without their approval.
"We can work within the current budget because much of the extra spending that Labor promised in 2013 – off in the never-never – beyond the forward estimates was never actually legislated spending so much of that is not actually tied to the legislation," Birmingham told
ABC Insiders
yesterday.
"So we can work within the current budget arrangements but of course I think it is far, far better if we get reforms to ensure we are distributing funding according to need equitably across the states and driving reform in schools."
The comments follow Birmingham's warning that funding inequalities will only widen under the current arrangements.
He said the Coalition's recent school funding analysis shows that if more money is injected into the school system over the next two years – as envisaged by the original Gonski agreement – equity gaps between the States and Territories would widen over 2018-19.
"Far from Labor's Gonski arrangement fixing itself into a nationally consistent model after year six, the distortion of need actually gets worse," Birmingham said.
"Unless we fix it, the inequality of funding between students set out in Labor's version of Gonski would only get worse."
However, an
analysis
last week by the NSW
Department of Education
claimed that the state's schools will face a funding cut of $400m from 2018 under the Federal Government's plans.
Speaking at a press conference after last Friday's meeting between Federal and State education ministers, Piccoli declared a "war over fairness", accusing the Federal Government of abandoning public schools.
"We had resolved this sectarian dispute between government and non-government schools. That looks as if it will raise its head again," he said.