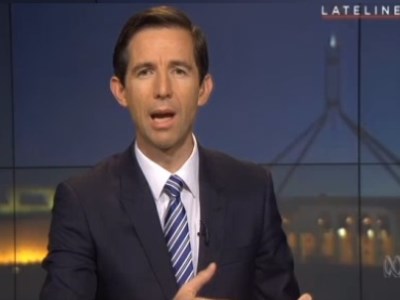 Federal Education Minister,
Simon Birmingham
, has told ABC's
Lateline
that he expects "new school funding agreements to be in place from 2018 onwards" as existing agreements had led to "inconsistencies" and "inequities" in schools.
"We expect new funding agreements to exist from 2018 onwards. Funding agreements in between the Commonwealth and the States have historically been done on a four-yearly basis, but if we can strike something longer term, that's great," he said.
"I want to make sure that any future agreement is fair and needs-based, but also focuses on the areas where we can actually achieve changes in the classroom to improve student outcomes."
Birmingham said Australia's international performance in education had been going backwards in real terms despite "a dramatic increase in school funding".
In the lead up to the last election, the Coalition said it was on "a unity ticket" with Labor regarding Gonski funding. However, there are signs the Coalition may now scrap existing funding agreements that had been struck between the Commonwealth and the States.
Birmingham told
Lateline
that Labor's 27 different funding agreements had resulted in "inconsistencies" and "inequities" in the education system.
"Every state got a different deal and different approaches, and then left out three jurisdictions completely when it came to what was funded in the election," he said.
"States negotiated on a whole range of different factors and for some of them it depended on when states were willing to put in extra funding themselves.
"This means that we currently have a model that is applying different funding regimes across different jurisdictions and what I would hope in the future is that as a Federal Government we can iron out those problems."
Birmingham's comments come days after the
Australian Education Union
(AEU) announced it would spend $2m on an advertising campaign to pressure the Federal Government to match Labor's $4.5bn school funding
pledge
.
In a speech to the AEU federal conference in Melbourne, the union's federal president, Correna Haythorpe, revealed that the AEU would soon be launching a free-to-air TV and print ads in the next two weeks.