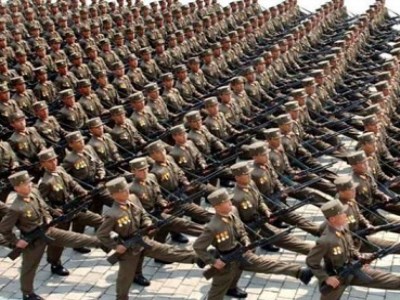 A Liberal MP has accused the Victorian Government of pushing a North Korean-style propaganda tactics in the state's schools.
Member for Kew, Tim Smith, made the comments after students at Carrum Primary School were asked to colour-in designs for a controversial $1.6bn infrastructure project that some locals claim is "noisy, ugly and lowering property values".
It is understood that the Carrum Primary students were supplied with paper displaying the project's logo, which they were asked to colour in.
Students were later asked to draw the area beneath the 900m rail bridge located over Paterson River and McLeod Rd, and the new Carrum station – an exercise Smith claims unashamedly promotes the unpopular project.
"This is like the North Korean education system only counting trains and elevated Skyrail gantries, not tanks," Smith told The Herald Sun.
The founder of Carrum and Patterson Lakes forum, Cameron Howe, said it was "disgraceful" for schools to lobby children in favour of the project.
"Politics should not be in the classroom regardless of the topic," he said.
"This is another tactic they have employed to drive their agenda. Material submitted to manipulate children is disgraceful and politics should stay out of the classroom on any issue."
Carrum Primary School principal, Clements Langford, told The Educator that from time to time the school has various guest speakers talk to students.
"We seek to provide an open and friendly learning environment, which values and actively encourages visitors to the school," he said.
"At the same time we recognise our duty of care to ensure a safe environment for our students and staff."
A spokesperson for the Victorian Education Department told The Educator that a guest speaker may be invited by the school to present to students."
"The principal will consider the visitor's suitability, purpose and benefit provided to students and staff from the visit," the spokesperson said.