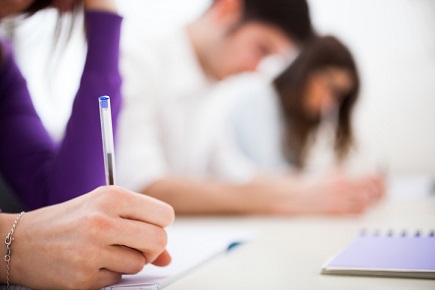 Year 10 students' knowledge of important civics and citizenship issues has decreased significantly over the last six years, according to a new report released today.
The finding was contained in today's report by the Australian Curriculum, Assessment and Reporting Authority (ACARA) into the National Assessment Program (NAP) assessment tests.
The tests are held every three years, testing students' knowledge of important civics and citizenship issues, in a sample of schools across the country.
"The national results of the 2016 test show that 55% of Year 6 students achieved at or above the proficient standard, which is similar to previous years," said ACARA's CEO,
Robert Randall
.
However, Randall pointed out that for Year 10, just 38% of students achieved at or above the proficient standard.
"This is significantly lower than in each of the two previous test cycles [2010 and 2013], but not significantly different from test results in 2007 or 2004," he said.
Federal Education Minister,
Simon Birmingham
, called the results "woeful" and said they should be of "serious concern".
"Just 55% of students in Year 6 met the proficient standard, while the figure has dropped down to 38% for Year 10 students – a decline of six per cent from the previous round of testing in 2013," Birmingham said.
"[These results] are a stark reminder of the need to ensure our schools are giving students the opportunity and support to learn and expand their knowledge base across the entire spectrum of the curriculum."
However, the Association of Heads of Independent Schools of Australia (AHISA) CEO, Beth Blackwood, said the results show that young Australians are becoming more civic-minded and globally aware.
"Results of the survey of student attitudes to civics and citizenship are very encouraging," Blackwood said.
"There is a marked increase since 2010 in the number of Year 6 and Year 10 students reporting that learning about what happens in other countries is an important element of citizenship behaviour."
Blackwood said this reflects the efforts of schools to make global connections a part of learning and suggests Australian students increasingly understand citizenship as also embracing global citizenship.
"Another sign of students' civic engagement is the dramatic increase in the percentage of Year 10 students who rate discussing politics as important. This rose from 38% in 2010 to 51% in 2016," Blackwood said.
Related Stories:
Why school kids need to know their human rights
Democracy must be taught in curriculum, says academic