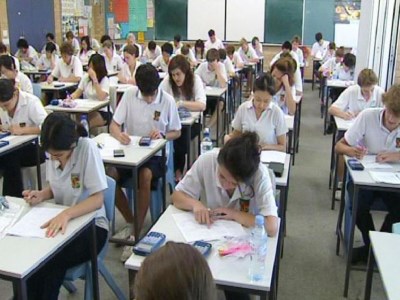 A
report
from the Melbourne School of Government has said the most efficient way to run, fund and regulate schools was to hand them over to the State and Territories.
However, as far as how the national curriculum is taught, that responsibility should be left to the Commonwealth to monitor, said the report.
The recommendations will be handed to the government panel reviewing the federation, specifically urging the handover of the nation's primary and secondary schools as the government considers the options.
The report pointed to several "flow on benefits" to the national economy, saying that reduced Commonwealth involvement in school programs was not only politically achievable but could see "significant improvement" to current arrangements.
"The superior schooling policy outcomes that would flow from this strategic alignment meets the national interest test, with significant flow on benefits to the national economy," the report stated.
University of Melbourne research fellow and report author, Bronwyn Hinze, said if states took over full responsibility, it would remove the burden of excess regulation and make it easier to target education at the needs of particular communities.
"Another benefit of this approach would be a greater ability to assess the needs of all schools and to target funding to those with the greatest educational needs," Hinze told
The Bulletin
.
"This would go a long way to reducing the growing equity gap in outcomes and resources."
Federal Education Minister, Christopher Pyne, has previously said improved teacher quality and school autonomy would create a better education system. However, Labor and the unions have urged a return to needs-based funding.