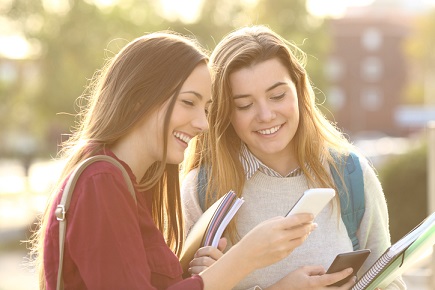 As any educator knows, literacy is of vital importance because it forms the basis of learning – but it can also help students learn other skills, understand abstract concepts and participate in everyday life.
However, this crucial area of learning has been slipping for many Australian students.
The latest round of NAPLAN results has painted a grim picture for Australia's literacy outcomes, showing a 2.04% decline in writing skills across all year groups since 2011.
To combat this, the NSW Education Standards Authority (NESA) is currently trialing Educyte – a free teaching and learning application that helps students develop foundational literacy skills.
Educyte, which is accessible through multiple devices and operating systems, is being trialed at 12 NSW schools over Terms 1 and 2 this year. Its focus, on students from Kindergarten to Year 3, is informed by research which shows that intervention in the early years of schooling significantly improves literacy skills.
When using the app, students are immersed in literacy activities across four elements of language: listening, speaking, reading and writing. Students benefit from access to self-directed activities anytime and anywhere, earning activities well targeted to their skill levels over a long period of time and receiving immediate scoring and feedback.
Educyte also provides important benefits to teachers, who can easily monitor each student's status growth in a range of essential skills across each of the four elements and learning progressions using immediately accessible data.
NESA CEO, David de Carvalho, said the student-centered app – which was designed in collaboration with the state's classroom teachers and literacy specialists – is built on the principles of teacher-led best practice and personalised learning.
"This research is a key part of NESA's role to support quality teaching and learning in NSW schools," NESA CEO, David de Carvalho, told The Educator.
"Educyte has been designed in consultation with teachers, and seamlessly integrates learning and assessment using the type of activities teachers use in the classroom each day." de Carvalho said that with Educyte, each student is directed to literacy activities that have been personalised for them depending on their skill level.
"Teachers are provided with immediate access to the data through reporting tools to help inform teachers on day-by-day and skill-by-skill basis how each student is progressing," he said.
NESA will review a recently completed trial of Educyte in schools to make recommendations about its further development and use.
Related stories:
Reversing the 'four year slump' in literacy
School sees big turnaround in literacy results