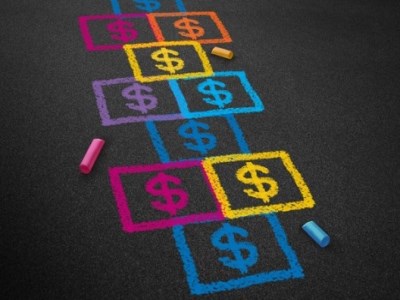 Public school advocates have released an education policy brief that calls the Federal Government's claims on school funding into question.
The brief, released today by
Save Our Schools
(SOS), said that the claim by Federal Education Minister,
Simon Birmingham
, that a 50% increase in Federal funding of schools since 2003 failed to improve student achievement was "highly misleading" in several ways.
"First, the Minister vastly exaggerated the actual increase in funding which was only very small and largely misdirected to schools least in need of additional funding," said SOS' national convenor,
Trevor Cobbold
.
"The increase in total government funding per student, adjusted for inflation, for the nine years from 2004-05 to 2013-14 was only 4.5%, some eleven times less than the Minister's claim."
Cobbold added that total government funding per student in private schools increased by three times more than for public schools – 9.8% compared to only 3.3%.
"Secondly, the Minister ignored significant improvements in Year 12 outcomes that are in sharp contrast to the PISA results."
He said the average retention rate to Year 12, the Year 12 completion rate, the proportion of students achieving an ATAR score of 50 or more, and the proportion of young adults with Year 12 or equivalent vocational qualification had all increased significantly over the past 10-15 years.
"The contrast between the declining PISA results for 15 year-old students [largely Year 10 students] and the improvement in Year 12 results is a conundrum that warrants further analysis," Cobbold said.
"The sharp contrast in results only two year levels apart may partly reflect a difference in student attitudes to the PISA tests, which have no personal consequences attached to them, and the Year 12 assessments which have a major influence on the future paths that students take after leaving school."
Cobbold said Birmingham had "ignored many academic studies", including five in the past year, showing that increased funding does improve school outcomes, especially for students from disadvantaged backgrounds.
In a statement, Birmingham said the Turnbull Government has committed to working with states and territories and the non-government sector to establish a new funding deal post-2017 that is tied to evidence-based school improvement initiatives and will see funding distribution informed by need.
"This analysis highlights that in some instances states and territories have been shifting the costs of running schools onto the federal government while disingenuously crying poor," Birmingham said.
"Simply, schools funding under the Turnbull Government will grow from already-record levels. The Turnbull Government is growing investment in schools from around $16bn in 2016 to $20.1bn by 2020. That is funding above inflation and above enrolment growth projections."
He added that the Turnbull Government will be working to ensure that funding is "distributed fairly and according to need" so that schools currently delivering valuable programs can continue to do so.
"Commonwealth funding for schools has increased by 50% since 2003 while our results are going backwards," he said.
"I'm not suggesting that money is not important, of course it is vital, but as the OECD notes Australia ranks as spending the fifth highest amount on education in the OECD and once you get to that level there is little value in just increasing spending the harder task is to invest in the areas that the evidence says makes a difference."