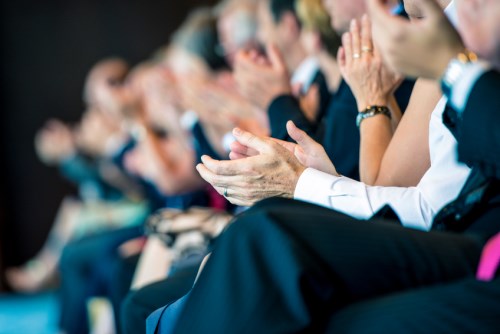 Queensland's independent schooling sector last night celebrated the accomplishments of 25 exceptional educators who have confirmed their places among the nation's top guns of teaching.
The teachers are the first to be certified by Independent Schools Queensland (ISQ) as Highly Accomplished or Lead Teachers (HALT) – the highest career stages of the Australian Professional Standards for Teachers.
Their achievements and new expert status were recognised at a celebratory event hosted by ISQ in Brisbane last Thursday.
The 25 Queensland independent school teachers now belong to a growing network of high performing Australian teachers. Currently there are about 500 HALT-certified teachers nationwide.
ISQ executive director, David Robertson, congratulated the successful teachers on their dedication to student learning and to leading quality teaching practice in their schools.
"Teaching for these outstanding educators is not a job, it's their heart's work. What's common to all these teachers is their care for and belief in every one of their students," Robertson said.
"They recognise the potential within their students and seek to draw it out by connecting with them and challenging them through content-rich, relevant learning experiences."
Robertson said that while many of these teachers have been teaching for more than 20 and even 30 years, there are others who have been teaching for less than 10 years.
"Their impact extends beyond the classroom into the staffroom, as agents of change who share and collaborate with their colleagues across a wide range of year levels and subject areas, including Japanese, industrial technology and design, English, visual art, science, health and physical education and philosophy," he said.
The Australian Institute for Teaching and School Leadership (AITSL) works with all certifying authorities, including ISQ, to ensure the benchmark for those being certified is maintained and offered to as many teachers as possible.
AITSL CEO, Lisa Rodgers, said the number of nationally certified HALTs had more than doubled from about 250 to almost 500 in the past three years, as momentum builds across the country and particularly from Queensland.
"This talented cohort has proved they are all experts who are having a profound impact on the learning lives of their students and sharing their expertise with their colleagues, and we need to celebrate them," Rodgers said.
"AITSL welcomes these new HALTs into the national HALT network and also congratulates ISQ for making the program available so that together we continue to grow the number of HALTs in Queensland to the benefit of students across the state."
Twenty-five teachers from eight Queensland independent schools have achieved HALT status to date:
Cannon Hill Anglican College, Cannon Hill – 10
Hillbrook Anglican School, Enoggera – 6
Northpine Christian College, Dakabin – 1
St Andrew's Anglican College, Sunshine Coast – 1
St Hilda's School, Gold Coast – 3
St Margaret's Anglican Girls School, Ascot – 1
The Southport School, Gold Coast – 1
West Moreton Anglican College, Ipswich – 2