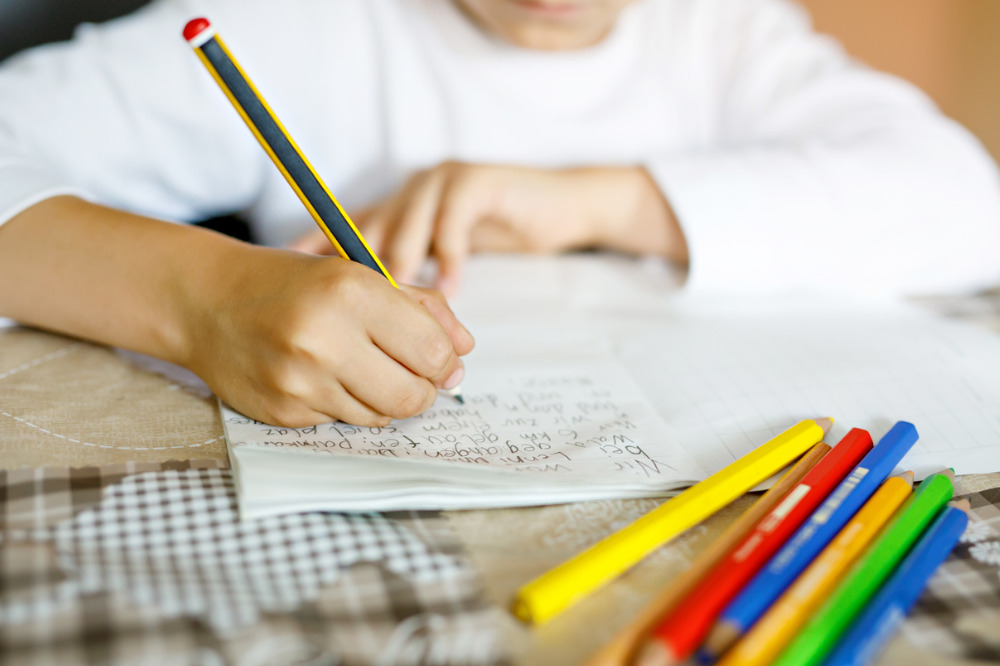 At the same time as fighting the virus on a medical level, countries around the world are also involved in the tension around how people behave – a conflict between the rights of the individual versus the greater good in a democratic society.
Dr Bradley Shipway is a passionate advocate for home-schooling. He believes the current problems offer a powerful "teachable moment" for children, and an opportunity for people to rekindle their natural curiosity about how the world works.
Dr Shipway did his undergraduate teaching degree at Southern Cross' precursor, the University of New England Northern Rivers, and was the first Honours graduate from the School of Education at the new Southern Cross University in 1994. He then went on to do a PhD at Southern Cross in 2003.
"So Southern Cross has sent me all the way around the world and back home again," Dr Shipway said.
He is now a lecturer in the School of Education, and teaches Civics and Democracy in the Early Childhood and Primary Teaching degrees.
"This is incredibly important right now because we are seeing how our democratic society deals with a non-democratic virus. Right alongside that we are seeing how non-democratic societies, such as communist China, deal with the virus," he said.
"There are things you can do in a 'command and control' economy that you can't do in a 'supply and demand' economy".
Dr Shipway said how the coronavirus is handled by our democracy is important because even before this, as a global concept, democracy was not doing very well in recent times.
"We have seen thirteen consecutive years of decline in the levels of democracy across the globe," he said, pointing out that in the 2013 Australian Federal election, 4.1 million voters didn't cast a valid vote.
"That's 16% of our adult population that either don't know how, or don't care enough to cast a vote that will count."
He said record numbers of people in Australian society are disengaged with democracy and the current crisis is bringing that disengagement – and the shortfall in our understanding of democracy – into "sharp relief".
Dr Shipway believes the health of our democracy is now at a turning point, and that we must do a much better job of engaging young students in constructing a free and fair society.
"For too long our mainstream education system has been focused on 'the basics'. Every year we get our NAPLAN scores back, only to engage in yet another round of hand-wringing about the continuing decline in literacy and numeracy rates," he said.
"The current fashionable response to this is to give our students more explicit instruction, but that's just a fancy word for rote learning".
Dr Shipway said the problem is that right now we are entering into the 4th Industrial Revolution.
"Why do we need to be teaching our kids about how to code, when we already have robots that can code other robots?" he said.
"We don't need kids to learn how to code, we need students who have the critical thinking skills to decide whether to give that robot a gun and send it to war, or whether to give it a Hep B kit, and send it to sub-Sarharan Africa".
Dr Shipway said the "tragic problem" with calls for education to get 'back to the basics', is that our children "do not live in a basic world".
"They live in an incredibly complex world, one that is contradictory, amazing, painful and fragile – and we bear the responsibility for helping them successfully navigate that world, and make things better than we left them," he said.
Dr Shipway believes the COVID-19 virus will change our lives more dramatically than September 11th did, and could lead to "a much-strengthened China, and a much-diminished America" on the world scene.
"That means our little democracy at the bottom of the globe could feel quite small and alone. We really need to do a better job of creating engaged citizens or we put our democracy and way of life at risk, and not just in the long term," he said.
"History has taught us that Democracy is fragile, it needs to be nurtured to survive. We need to help our young people to engage, otherwise if they don't use it, they will lose it".
The original article has been shortened for length.