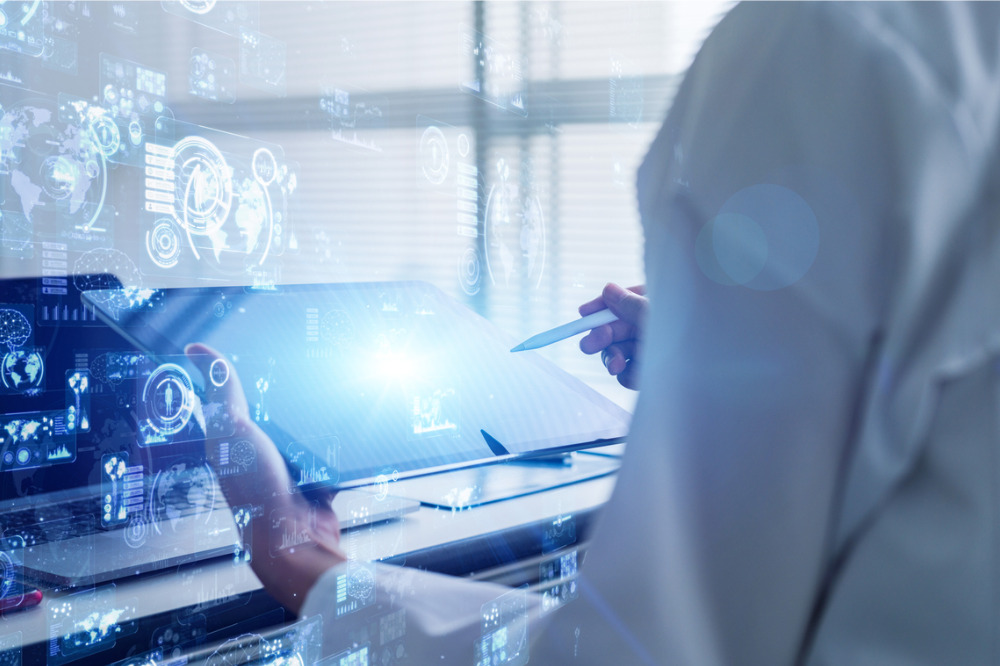 As schools around Australia and New Zealand reopen and move back to face-to-face teaching, it is important to resist the impulse to rush back to an old normal. We have a rare moment to reflect deeply and consider what normal we wish to return to. What are the revelations from teachers and students that we should carry with us as we move forward from this unprecedented situation, and perhaps, what are the things we should leave behind?
Remote learning has led to a dramatic improvement in the digital literacy skills across the general teaching community and opened up new possibilities for teachers.
As Dr Tim Kitchen, Adobe Senior Education Specialist for APAC put it, "Adobe believes in the transformative use of technology to cultivate creativity and positive learning outcomes in remote classrooms. When we empower teachers to be digitally literate and creative, they can help their students construct their learning in new and creative ways."
During COVID-19, Adobe has been supporting our 821,828 global members in the Adobe Education Exchange community to adopt best practices and new ideas to drive valuable learning in virtual environments. In Australia, we provisioned over three million temporary Creative Cloud student licenses, at no charge, to ensure virtual learning could continue. In the words of one educator, this 'was a life-saver for many of our students'. We have also provided members with access to more than 500 new COVID-specific eLearning resources and the "Adobe for Education' YouTube channel.
Here are some key insights we learned along the way.
Embracing new ways to connect and interact online
Adobe made the critical decision to pivot our in-person events to a virtual format for the remainder of 2020. We've hosted a range of virtual, live and on-demand talks and webinars on strategies for effective distance learning such as how to teach online effectively and how to run online events for students. Despite the change in format and challenge of everyone working from different locations, the results have been tremendous.
We had huge live numbers across Asia Pacific, with about 4,000 teachers and over 2,500 students joining virtually, with an even greater number accessing our on-demand video content and online resources. Through the live online format we created an environment where teachers and students can connect with each other in real-time and share what's working for them, such as the free Wednesday night Inject Creativity Live events run by Dr Tim Kitchen. We used interactive virtual formats to facilitate greater discovery, by setting challenges like creating a video or graphic using our creative cloud tools. Teachers readily embraced this opportunity to connect and share new ideas online.
Giving teachers the license to be creative
Through remote learning, teachers and students have discovered just how flexible, adaptable and creative they are. We have seen a dramatic shift in teachers' behaviours, particularly in the K-12 sector, to develop digital skills and incorporate this new knowledge and experience into their lesson plans. Through our hugely collaborative Adobe Education Exchange community, we are seeing great examples of teachers across all subjects using technology in transformative ways to support creativity. Instead of writing essays, English teachers are encouraging students to represent key themes through a multi-media presentation, Adobe Spark webpages, or Adobe Rush videos. Rather than a science report, science teachers are enabling students to communicate technical ideas through mobile app designs using Adobe XD.
A 2019 Gallup "Creativity in Learning" study found that teachers whose school leaders give them autonomy to try new things, and the training they need to succeed, are more likely to emphasise creativity in learning. They are also more likely to use technology in ways that support that process. The importance of creativity – and specifically digital creativity – at all levels of education cannot be overstated.
As we return to face-to-face teaching, we need to continue to support teachers to take creative risks, try new things, and set new objectives to use technology to transform students' learning experiences. At Adobe we will continue to do this through the Adobe Education Exchange, and by nurturing and growing this incredible community of digitally creative educators. A new initiative, commencing in July, is the Adobe Creative Educators program for teachers in all curriculum areas who are keen to enhance their digital literacy and creativity skills through simple to use tools like Adobe Spark and Rush.
Inspiring lifelong learning and creativity
We also embraced new collaborations to facilitate creativity during school and university campus and facilities closures. Together with school-based magazine TIME for Kids we launched a weekly interactive video series "Draw with Drew (and Rosie!)" to provide free art instruction and inspire creativity for children at home. These activities are designed to allow children to approach problem-solving in new ways, discover new thought processes and dream bigger than before. We hope to inspire a new generation of lifelong creators.
In Australia, we've partnered with TAFE NSW and TAFE Queensland to give students and job seekers the skills needed to succeed in high demand areas of digital communication and media. We are seeing more students and individuals embrace short courses or micro-credentials, as they look to gain new skills and agility to succeed in the digital economy. During this uncertain period, it's essential for universities and businesses to facilitate the ongoing delivery of training and education, through blended approaches.
It's clear that as the world changes, so too can our classrooms and learning activities. There is the potential for COVID-19 to be used as a catalyst for needed reform in the education sector. To seize opportunities and change for the better. Amid pressure to meet established standards, schools and universities have held on to traditional teaching methods, some of which lack the creative digital literacy that students need to learn and grow.
The future of work will require today's students to master complex problem solving and critical thinking develop new and creative solutions to problems – this is backed by the World Economic Forum. These skills are not cultivated through rote memorisation or repetition, but rather through creativity in learning. As Dr Tim Kitchen said, "COVID may prove the catalyst that drives digital creativity deeper and wider across the curriculum, from foundation to senior school and into adult education."
Suzanne Steele is the managing director at Adobe Australia and New Zealand.