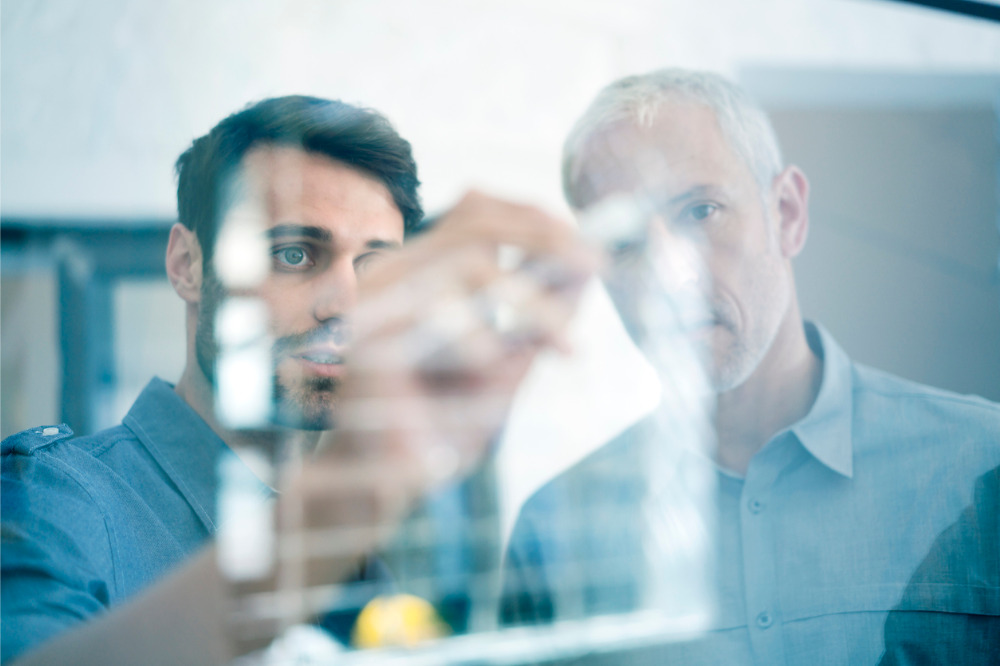 On Monday, students in NSW, Queensland, Tasmania and the ACT began returning to the classroom, as COVID-19 restrictions gradually ease across the states and territories.
Many parents, who just two months ago got a taste of what full-time teaching is like, are breathing a huge sigh of relief for obvious reasons. However, for actual classroom teachers, the hardest part may have just begun.
Schools have been told to implement a range of social distancing measures which include keeping a distance of 1.5 meters between persons and minimising physical contact where possible.
However, NSW Teachers Federation president Angelo Gavrielatos said the design of many of schools and the size of classrooms make this "impossible".
"The overcrowding of some schools also makes this impossible beyond the classroom. This is further amplified on wet days when children and their teachers have to remain in-doors," Gavrielatos said.
Nonetheless, schools across Australia are finding ways to make this "new normal" work and ensure that teaching and learning continues to function, whatever disruptions and complexities may occur.
Two prominent education experts say the COVID-19 pandemic has highlighted the essential work of teachers, and the expertise they deploy in their profession.
However, they also point out that the selfless and tiring work that teachers do on a daily basis is sometimes undervalued.
Mary Ryan, Professor and Dean of Education at Macquarie University and a Principal Fellow of the UK Higher Education Academy, said the positive contributions that teachers make to the lives of children and young people, their families and communities should be widely recognised.
"The COVID-19 pandemic has highlighted the essential work that teachers undertake every day," Professor Ryan said.
"Some commentators suggest that anyone who has been to school can be an expert on teaching and learning".
Professor Ryan said during this period many parents have publicly acknowledged a better understanding of the expertise required to ensure children's learning.
"Teachers employ specialist skills and knowledge in different ways at different times for different learners," she said.
"They also provide opportunities for students to learn social skills and to better understand the important foundations of our democratic society".
Professor Ryan said teachers need suitable remuneration, access to ongoing professional learning, and a reduction in their administrative burden, to maintain the high standards of the profession.
"The positive contributions that teachers make to the lives of children and young people, their families and communities should be widely recognised, especially by politicians and the media," she said.
"Blaming teachers for achievement outcomes associated with structural inequities in our schooling system is misplaced and misinformed".
'Our future depends on it'
John Fischetti, Pro Vice Chancellor of the Faculty of Education and Arts of the University of Newcastle, and President of the NSW Council of Deans of Education, said Australia is entering "an era of an across-the-board teacher shortage".
"In regional, rural and remote Australia, the shortage is already felt in STEM, Special Education and other areas. The pool of 'next up' teachers is the casuals, who are a capable group, but often placed out of field," Professor Fischetti said.
When it comes to new teachers entering the profession, numbers are down. Professor Fischetti says the shortage is partly due to poor treatment of the teaching profession.
"In spite of or because of fake news about the quality of candidates entering initial teacher education, the reality is that we treat teachers poorly and discourage some of our own children from entering the profession," he said.
Professor Fischetti also pointed to the "over-regulation" of the teaching profession and a lack of adequate support for educators.
"We also don't properly incentivise teaching in remote and rural areas, promote training up locals to teach in their communities or invest in high-quality real-time personalised professional learning," he said.
"We have a short 'post COVID-19' window to promote the incredible opportunity teaching provides and to encourage talented prospects that teaching is truly a noble profession. Our future depends on it".