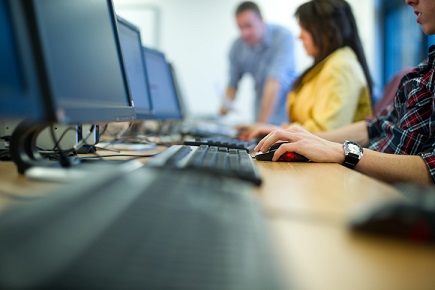 Registered training organisations (RTOs) that need to prove that their enrolments are active and legitimate can find using traditional, paper-based data management processes to be a bit of a challenge given the large volumes of documents that teachers and student go through each day.
"RTOs relying on paper documents are putting their organisation's funding at risk," said Cal Stevens, Victorian sales manager at digital document management firm Upstream. "Paper documents are more difficult to keep track of, and they can easily become lost, damaged, stolen, copied, and forgotten about at the back of filing cabinets, all of which are common challenges faced by RTOs daily."
The key to secure and accurate document management lies in digitising the process. Digitising student documents means that information and updates can be easily stored and tracked over students' education lifespan. These documents can be scanned and automatically uploaded directly in a document management platform for authorised staff to view, track, and manage.
As digital document management solutions (DMS) take off in other industries, Stevens said that RTOs should consider following suit to improve their document management and student services, increase compliance, ensure government funding, and prepare for audits.
"Digitising document processes, particularly student-related ones, let RTOs significantly reduce risks associated with traditional document management, predominantly around government funding, security, and compliance," he said. "Whether through barcode technology or document scanning solutions, DMS technology can be applied to a range of student documents and scanned directly into the RTO's learning management system. On-site assessors and staff can easily process students' paper records via a multifunction device (MFD) or a dedicated scanner, which immediately sends associates the documents directly to the student's record. This relieves RTOs, and staff, of tracking hundreds of paper documents, and this also means relevant information can be quickly viewed and retrieved when needed."