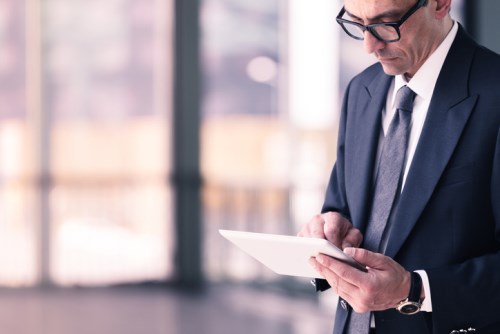 Despite the fast pace of technological change, many schools have managed to keep up by discovering innovative ways to blend digital technologies into their curriculum.
However, recurring issues – such as finding the 'right fit' device, ensuring ICT network compatibility and navigating software changes in classrooms – continue to frustrate many principals' efforts to improve outcomes by using technology.
Recognising this, technology giants such as Microsoft, Apple and Google have developed resources to ensure that technology adoption is both seamless and delivers the desired teaching and learning outcomes.
"Today, there aren't enough skilled workers to fill jobs requiring 21st-century skills, and this directly impacts Microsoft and the economies in which we operate," a Microsoft spokesman told The Educator.
"Microsoft technologies are designed to save teachers time setting up and managing their devices and software so they can spend more time with students."
The spokesman added that Microsoft's tools "put inclusive design at the forefront".
"This allows us to accommodate the needs of every student and strive to give students a more personalized, creative and collaborative learning experience that mirrors what they can expect in future jobs," the spokesperson said.
To help principals become technology leaders, Microsoft's K-12 education school leader resources provide teachers with educational materials that are accessible, affordable and bring real-world scenarios into the classroom.
"Two years ago, we rolled out Intune for Education to make it faster and easier than ever to manage Windows devices in schools and save up to 70% compared to our competitors," the spokesperson said.
"And in the last year we also introduced Windows 10S, which is streamlined to give schools faster boot up times and longer battery life on their devices, introduced Teams to as a digital hub for the classroom and expanded our Minecraft Education Edition."
According to Travis Smith, teacher engagement manager at Microsoft Australia, a "key differentiator" of Microsoft's K-12 education school leader resources is that they're run by experienced educators and evidence based.
"For example, we have a course called '21 Century Learning Design' which explores what learning looks like today and how innovative teaching practices can support student learning to develop key skills," Smith told The Educator.
"It helps leaders and teachers to better understand the curriculum and to make a difference by developing soft skills, and the framework is all underpinned by evidence based research which ultimately drives better outcomes for schools and students."
As for helping school leaders improve their digital literacy in the year ahead, Smith said Microsoft's approach is to provide "tangible technology-driven tools".
"We've worked with various school leaders to help them use Microsoft OneNote as a vehicle to give feedback on several teachers and their Personal Development Plans (PDP)," Smith said.
Smith added that an effective use of OneNote for educators is to capture professional development plans and feedback, and then share with school leaders.
"By gaining first-hand experience with these tools, it not only upskills educators in the latest innovations but "simultaneously increases productivity and delivers better outcomes," he said.
Related stories: