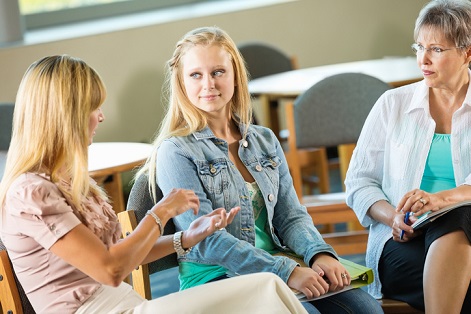 A growing body of research collated over the last five decades shows that parents as partners in their child's learning journey has a critical impact on student learning and achievement.
In May last year, the Gonski 2.0 review urged schools to increase their community engagement by working with parents through a collaborative approach to education.
Recognising this, an initiative aimed at helping principals in high-needs NSW schools boost parent and community engagement kicked off this week, with national charity Australian Schools Plus opening the 2019 application round for the Fair Education program.
Now in its fourth year, the program provides project funding and professional development to school leaders, enabling schools to build stronger relationships with families and their community.
Since its inception in 2016, Fair Education has supported 23 projects in 72 schools across NSW, benefiting over 25,000 students.
Fair Education Director Maura Manning said the initiative provides grants of up to $70,000 over three years for individual schools, and up to $250,000 for school clusters, to deliver evidence-based projects that improve how families and the wider school communities engage in student learning.
"Fair Education is making demonstrable progress in the areas of parent and community engagement and leadership development, with a range of projects that challenge schools to think and work innovatively," Manning said.
"This exceptional initiative is also building new knowledge around the ways schools can build sustainable leadership to ensure continuity in ongoing improvement efforts, regardless of leadership changes."
In addition, said Manning, the unique collaboration builds the capacity of school leadership teams through tailored coaching, project management support and participation in a national network.
Coaches with expertise at the highest levels of education work with principals and their school leadership teams to help them design and deliver their projects, as well as monitor and evaluate the outcomes.
Due to early success, Schools Plus also launched the program in Queensland in 2018 – with support from the Tim Fairfax Family Foundation (TFFF) and The Bryan Foundation (TBF) – and Victoria in 2019 – with support of RE Ross Trust.
"Our bold ambition is that the learning from the Fair Education initiative will serve to inform, influence and inspire educational practice and policy at a system, state and national level," Manning said.
To apply, schools must be in NSW; have a value below 1000 on the Index of Community Socio-Educational Advantage (ICSEA) or be a special school, as defined by the Australian Curriculum Assessment and Reporting Authority (ACARA); and discuss their participation in the program with their Director Public Schools NSW/Schools Council/Board or equivalent in their sector.