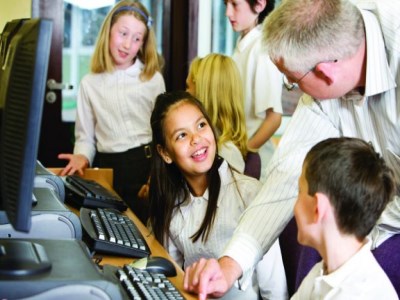 A new report by ACARA
showing
the digital skills of the nation's students in decline should prompt principals to rethink how students engage technology in the classroom, an education technology leader tells
The Educator
.
The report revealed that the digital skills of the nation's students are at their lowest point in four years, with the average computer technology literacy of students in Years 6 and 10 both dropping compared to 2011's results.
So with various education-based technologies flowing into schools, why are our students falling behind?
The reality is more complex than what reports suggest, says Troy Martin, director APAC sales at Instructure, a US-based educational technology company.
Martin told
The Educator
that the studies conducted by ACARA and the OECD into the use of computer-based technologies in schools and student literacy should be put into context with the nation's "above-average performance" on the world stage.
"There's a lot of talk around the OECD report, but it's worth taking a look at the country notes in that report for Australia. They show that students in Australia perform significantly above the OECD average in digital literacy," Martin said.
"There are great benefits that our students have had from the proliferation of technology in classrooms."
However, Martin said that while Australia's relative performance was good, he acknowledged that there were hurdles to overcome in terms of ensuring students meet the challenges of the 21
st
century workforce.
He said issues such as educators being time-poor and not aligning the right technology with effective pedagogy were among reasons why students' digital literacy had slipped in recent years.
"If we really want to focus on helping students improve in this area, we need to recognise the role that educators play in readying students for the technology-focused world that they face," Martin said.
Martin added that principals in particular have a big role to play in achieving this as facilitators of new technologies and programs into schools.
"When we speak with principals, our message for them is around how to best support teachers in understanding how modern technologies can be used more broadly in the classroom and help them access intuitive technologies that break down learning barriers," Martin said.
"Principals need to support teachers with their technology decision-making to ensure that the school is set up for the future and is able to take advantage of the technologies that students are engaging with outside the classroom."
Martin added that modern education should provide students with a positive learning experience that's enabled by technology, something he said was "a critical foundation for lifelong learning and the modern workplace".
"These technologies are the technologies of the modern workplace, and if we are to prepare students for that workplace it is essential that we engage them with these technologies in classrooms," Martin said.
"It's essential to invest in and drive the use of these technologies in the classroom, because that's demanded in the modern workplace."