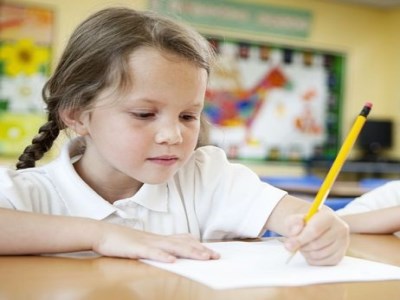 Last year, Melbourne hosted the Learning Environments Australasia Awards, which recognised the innovative work being done in this area.

Innovation in educational design was a major talking point at the conference, which gathered some of Australia's finest architects whose work is helping to drive innovation and improve the physical landscape of education.
Among the architecture firms represented was Architectus, which has worked on projects at Loreto Mandeville Hall, Balwyn High School, Haileybury Brighton Junior School and Arts West at Melbourne University.
One particular focus of the firm is how learning spaces can be designed to not only enhance collaboration and innovation, but the very cornerstone of learning itself: concentration.
John Sprunt, principal at Architectus, told The Educator that the notion of concentration is sometimes misunderstood in schools.
"In the past, schools have often been designed with a focus on minimising distractions, as this was thought to enable higher levels of student concentration," he said.
"Some schools are still aligned with the notion that classrooms have four walls, no glass and students seated in rows to face the teacher at the front of the classroom."
However, Sprunt said what schools and communities are seeing now is that the concept of learning – and concentration – comes in a variety of ways to suit different students, introverts and extroverts.
"A cookie-cutter approach to design won't suit everyone," he said.
"To cater to the mix of learning styles in a classroom, schools are increasingly embracing the concept of space and form to stimulate young minds, and using building materials and finishes as a backdrop to the colour of learning."
Sprunt said that one of the Architectus projects where this has been used exceptionally well is The Gipson Commons at St Michael's Grammar in Melbourne.
"The space is inspired by the Balinese House concept, with a spacious courtyard and small pavilions, ringed by a wall," he said.
"This is a spatial framework to inspire learning, where materials, textures and finishes are used to provide support and comfort rather than distraction and competition."
He said that well-being is synonymous with improved learning outcomes and visual connections like external views that connect students with the time of day and weather are important in creating a sense of calmness and security.
"Additionally, acoustics, thermal comfort, daylight and air quality are paramount in enabling wellbeing and improved learning outcomes," he said.
Last week, new research revealed that schools and universities are the toughest venues for students to navigate – more so than entertainment venues and shopping centres – and this can lead to stress and anxiety.
Sprunt said findings like this influence school architecture and design in the same way that influences the design of contemporary buildings, which cater to a variety of different learning styles.
"We also use this framework to give visual cues as to where a person is in relation to other spaces and the outside world. Navigation should be intuitive and not rely on signage, and it's up to us as architects to weave this into our designs," he said.
Sprunt added that it is important to create a device for orientation in buildings – with visual cues and the differentiation or composition of space.
"For navigation we have used atrium spaces, as well as double and triple height spaces in projects like the Mandeville Centre at Loreto Toorak, and above all there is always connection to the outside world for this is the most important navigation tool," he said.
Related stories:
Schools 'toughest venues to navigate'
How innovative design is changing the education landscape