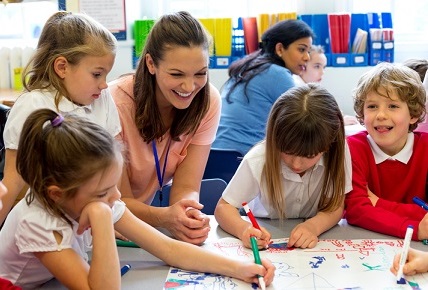 Students with well-developed and adaptive social and emotional behaviours are most likely to excel in school, according to a leading Australian educational psychology researcher.
A two part study of 153,437 NSW kindergarten students was released on Tuesday, showing that adaptive social and emotional behaviours in kindergarten correspond with better results in school years later.
In the work by researchers from the University of NSW (UNSW), in partnership with the University of Sydney, children were assessed on their cooperative, socially responsible, helpful, anxious, and aggressive-disruptive behaviours in kindergarten.
These ratings were then used to identify social and emotional behavioural profiles to understand how students tend to fare on the five behaviours.
Children in profiles that were higher in cooperative, socially responsible, and helpful behaviours in kindergarten were more likely to achieve better results in grades 3 and 5.
Meanwhile, children in profiles with higher levels of aggressive-disruptive behaviours – such as physical violence, excluding other children, or temper tantrums – tended to receive lower results.
Children that were in profiles higher in anxious behaviours had less obvious outcomes, but often achieved slightly lower school results, possibly because they tended to also exhibit lower helpful and cooperative behaviours.
This may have been due to anxiety making socialisation with other students more difficult.
Dr Rebecca Collie, who co-authored the study, is a Scientia Fellow and Senior Lecturer in Educational Psychology at UNSW.
Dr Collie said these new results add to growing evidence that children's social and emotional behaviours in the early years are powerful predictors of later outcomes, making it essential to teach social and emotional skills and behaviours from an early age.
"These skills are fundamental to the way we interact and our capacity to respond to and weather what life throws our way," she said.
"Researchers are showing, for example, that if you have strong social and emotional skills you tend to be more resilient in day-to-day life."
Dr Collie said that because so much of our daily life involves interacting with others, it helps to have strong skills and behaviours in this area.
"Researchers have also been able to link these skills in childhood with positive mental, physical and financial outcomes in adulthood. Whether we look at our personal lives, school, work or sport, interpersonal interactions are critical to our capacity to integrate and succeed," she said.
"We're increasingly aware of the significance of these skills and behaviours for children's success, and teachers play an important role in developing these skills and showing students how the skills affect their relationships and their lives."
Related stories:
The value of social and emotional learning
Students' mental health concerns double since 2015 – study