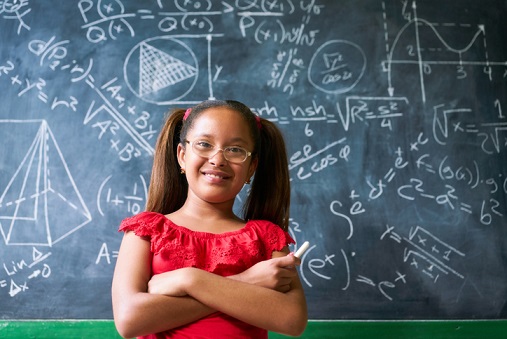 The pressure involved in achieving a high Australian Tertiary Admissions Rank (ATAR) score is discouraging students from taking up maths and science, according to Australia's chief scientist.
Australia's chief scientist, Alan Finkel, said students looking towards their final year scores drop down a level in mathematics to improve their chances of achieving a better overall ranking.
"Rightly or wrongly, they absorb the message that the way to boost their ATAR is to drop down a level in mathematics," Finkel said the STEM Partnerships Forum report.
"Teachers, parents and businesses agree: we need a better conversation about the purpose of the ATAR, with an emphasis not just on getting into university, but getting in prepared to do well."
According to the report, maths enrolments are steady at 72%, but the number of students opting for intermediate and advanced maths has fallen to 35% (down from 54% between 1992-2012).
Finkel said that if students fail to see the value in the knowledge and skills they will gain through the more challenging subjects in the curriculum, there will be little incentive for students to
"If students do not see the value in the knowledge and skills they will gain through these challenging subjects, or see a benefit or need in relation to their post-school plans, there is little incentive for students to engage with them," the report states.
Another recent report has shown that the proportion of Australian 15-year-olds who are reaching international baseline levels in maths education has fallen significantly over the last decade.
The report, by Australian Research Alliance for Children and Youth (ARACY), found that just 79% of Year 10 students reached the international baseline level for maths in 2015, compared with 87% of students in 2006.
To combat this, the latest STEM Partnerships Forum, chaired by Dr Finkel, made 10 recommendations.
They include a recommendation that government and industry focus on how STEM skills can solve real world problems, a review of how the school system can encourage students to study advanced subjects and the impact of universities dropping prerequisites for courses.
Another one of the forum's recommendation is that a national lifelong "unique student identifier" be given to all students by 2020 to allow them to share their education records as they move between schools.
Related stories: