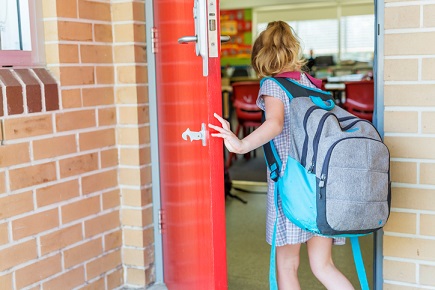 With the numbers of families moving house, suburb, city and even state on the rise, 'modern mobile families' are a growing breed in Australia – and independent schools are starting to take notice. In a competitive market, catering to the needs of modern mobile families is a strategy that makes sense.
What do modern mobile families look for?
Work, family and financial circumstances mean moving is now a part of life for many Australian families. In 2015, more than 88,000 children moved interstate (up 8%). That's a lot of families looking for new schools.
For these modern mobile families (MMFs), choosing a new school involves a lot more than just checking which one is closest. In fact school choice is so important to parents that they will choose the school first and then relocate to a suburb to suit – not the other way around.
MMFs lead busy lifestyles and expect information at their fingertips when they need it. They're managing life and family online, so it's only natural that's where they start to look for a new school.
Researching new schools
For parents relocating, research generally doesn't start with a particular suburb or school already in mind. Because the decision about a school can have so much impact on where a family settles in their new city or state, mums often start with a blank slate – find the school that's the right fit, and the rest falls into place around that.
What this means is that many mums search using broad search terms. As a result, they're even more likely to find your school via an independent site than your own school website.
Ensuring your school information is readily available on a site like School Places can take you closer to filling another school vacancy, as mums narrow down school choices and begin to research in more depth.
Case study: A smooth transition from Perth to Melbourne
Gael is used to relocating her family – she's moved interstate and internationally before – so she has high expectations for services to help her get what she needs.
"Families need to be able to relocate quickly to make the best of opportunities, and finding the right school does put the pressure on," she says.
Moving from Perth to Melbourne, Gael had particular criteria when looking for a new school for her son.
"Like most parents, I was determined to find a school where my son can grow and develop his talents."
Gael started the process online and quickly found schoolplaces.com.au.
"It was such a simple process, and easy to navigate. I loved that I could speak to the School Places support team for more information and advice," she said.
With Gael's son's placed secured at a Melbourne school for the new year, she recommends parents moving interstate get some help with the process.
"School Places saved time and alleviated a lot of potential anxiety. Their support to pull together a shortlist of schools for my son was outstanding."
Related stories:
Parents prefer public schools, new survey shows
School Places announces overseas expansion