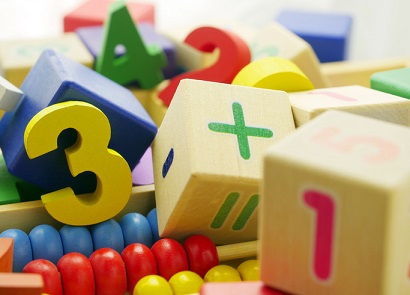 Recent reports have shown that not only are secondary students doing poorly in maths, but there are fewer students taking up the subject by the time they reach Year 12.
This trend is worrying amid the increasing demand for work in the STEM fields, which has led Victoria Education Minister James Merlino to suggest that universities make maths a prerequisite subject.
Last year, Australian Catholic University researchers Jill Fielding-Wells and Kym Fry proposed that to get students interested in maths, teachers should make use of inquiry-based learning to help students find out how maths can be applied in real life.
Another study, by Flinders University senior lecturer in teacher education, Dr Carol Aldous, supports Fielding-Wells and Fry's suggestion. In her research, Dr Aldous made 405 students solve maths problems sourced from the Australian Mathematics Challenge.
From there, she measured how creativity had a hand in helping these students solve the maths problems and found that the results were conclusive.
What the study found
The research – which resulted in the publication a book titled: 'Unlocking creativity in solving novel mathematics problems: cognitive and non-cognitive perspectives and approaches' – proved that creativity, as well as intuition, can help boost students' interest in maths.
Dr Aldous said that solely relying on cognitive thought processes to solve math problems is not possible, but students can arrive at a solution "straight from a feeling".
The book also noted that current teaching and learning approaches neglect other possible approaches, such as the non-conscious aspects of thinking.
"Teachers must be able to foster among their students the use of non-cognitive processes as well as the usual cognitive processes," the book stated.
Dr Aldous' research recommends that teachers should help guide students to also rely on their feelings as a way of problem-solving in maths.
"This interaction may involve oscillating between states of focused or defocused attention, switching between visual-spatial and analytical forms of reasoning, or moving between moments of thinking and feeling," the book stated.
In an article published in The Conversation, professors and researchers from the Royal Melbourne Institute of Technology and Université de Toulouse III – Paul Sabatier found that giving students the freedom to process information in order to solve problems leads to better outcomes.
Associate Professor Adrian Dyer, Professor Elizabeth Jayne White, and research fellow Jair Garcia from RMIT and Université de Toulouse postdoctoral research fellow Scarlett Howard tested this theory by teaching bees how to do arithmetic.
The researchers found that the "opportunity to learn from mistakes" was critical to helping bees learning from maths problems.
"This finding suggests that when brains have to learn multi-stage problems involving different types of memory, an opportunity for exploratory behaviour is what nature prefers," the researchers said.
The researchers also suggested that the education systems should consider going back to exploratory learning instead of teaching in a fixed manner.