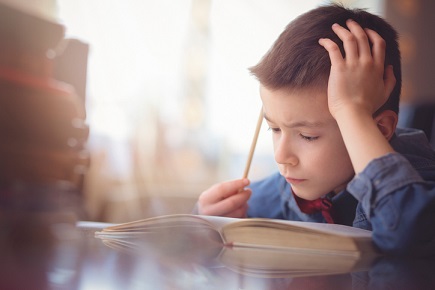 Studies have shown that the average Australian only drinks 1.29 litres of water per day – well below the 2.5 (for males) and 2.0 (for females) recommended by most leading health organisations.
With dehydration a leading cause of fatigue and poor mental function, the impact of this in the classroom is obvious.
Fortunately, schools are well aware of this issue and are promoting the benefits of regularly drinking water through educational programs as well as by providing indoor and outdoor options for clean, accessible drinking water.
One company that has been doing its part to promote a healthy, sustainable and environmentally-friendly way of life for students is
CIVIQ
, which has been working with various schools and universities for 20 years.
Some of the schools include Arthur Philip High School in Parramatta, Broome Primary School, Craigburn Primary School in Adelaide, Epping Boys High School in Sydney, Knox Grammar School and St Michael's Grammar School in St Kilda.
As of 2017, its services are reaching more than 1,000 schools across Australia, designing and manufacturing products that are suitable for different applications, whether it's junior schools, senior schools, indoor and outdoor environments or low vs high budget needs.
"One of the things that the schools we work with find most encouraging is that most products are designed and manufactured in Australia by our own team of experts who can recommend the right product for the job," CIVIQ general manager, Julian Wilson, told
The Educator
.
"We can take care of installation and maintenance and provide customisability across most of our product range."
The company's bestselling product range is Aquafil, a freestanding outdoor water dispenser, which features customisable signage panels and can incorporate educational information or even student artwork.
From next year, the company will be offering schools portable drinking fountain and water bottle refill stations that are suitable for outdoor and indoor applications.
"This product is perfect for school events such as sports carnivals, fairs/fetes, festivals, concerts, whole school assemblies, school functions, performances, open days, or other public gatherings," Wilson said.
"Plus, it's very easy to use – it just needs to be connected to mains water. The refill stations are made with durable yet lightweight materials and have wheels for easy transportation."
Kempsey High School teacher, Mark Baxter, said his school's 500 students "flocked" to the new filtered water bubbler, remarking how much cleaner the water tasted compared with the previous one.
"They now want another [filtered water bubbler] on the other side of the school," Baxter said.
"Our HSC science teacher took samples around the school for her students to observe bacteria on the petri dish. She took samples from the old bubblers, which revealed five beautifully coloured bacteria growing after some days incubating."
Baxter said this was compared with samples from the new filtered water bubbler, which showed "zero reading" on the petri dish.
"Because the students are drinking more water, we now have less temper tantrums and headaches," he said.
Related stories:
Cost-effective ways to 'green your school' this year
How schools can reduce their carbon footprint
Schools take action to address water conservation