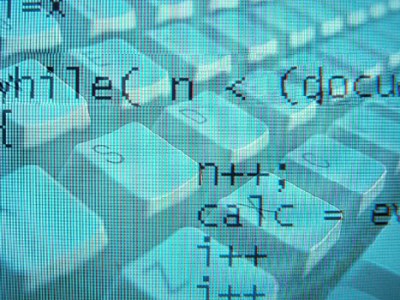 A group of Year 12 students from Penrith High School have allegedly hacked into the
Department of Education
's computer system in an attempt to alter HSC assessment marks.
The Board of Studies said it was currently investigating a security breach, allegedly involving mark-tampering at Penrith High, a selective school ranked in the top 35 in New South Wales based on last year's performance.
It is alleged that a group of Year 12 students managed to get hold of a teacher's login details to hack into an online database, trying to modify assessment marks which account for 50% of a student's final HSC result.
An anonymous whistle-blower told The Penrith Press that some 10 students had been questioned in relation to the incident. The breach raised questions about whether the Department of Education is facing broader issues around the secure storage of vital information on its computer systems.
The Department of Education confirmed it had instigated a comprehensive investigation. A number of students at the Penrith school have now been disciplined. Meanwhile, it is not known if the students succeeded in actually changing any marks.
A Department of Education spokesman confirmed that "a small number of students" had accessed the computer system, noting that it was not yet clear how the teacher's login details had been obtained.
"Penrith High School has taken appropriate disciplinary action against a small number of students who accessed the computer systems using a teacher's login," a Department of Education spokesperson told
The Educator
.
"The school is looking into the matter and is working with the Board of Studies, Teaching and Educational Standards," the spokesperson added. "Police are also involved in the investigations."
Students at Penrith High School recently sat their trial HSC exams. A source told the Penrith Press that the students accused of accessing the login details could have potentially altered their assessment marks, along with other students' results, through an online reporting portal, dubbed Sentral, an online facility used by teachers.
The source said that while it was not easy for someone to doctor their marks and to navigate the system, it was possible to change data. If undetected, the alleged security breach could have had serious ramifications since 50% of a student's ultimate mark is made up of their school assessment results prior to sitting their final exam.
However, the spokesperson noted that the integrity of the 2015 HSC results was not in question.
"Students can be assured that stringent assessment and exam rules and procedures are applied by BOSTES to ensure the HSC's fairness and integrity," the spokesperson said. "If the allegation is substantiated, BOSTES will act to ensure no student is disadvantaged, and the examination process remains fair."
Launched in 2006, the Sentral online system is used by 1,500 schools across the country, according to the vendor's website. It enables educators to access the portal on any device from school or from home. The final HSC exams kick off on Monday, 12 October. The students under investigation will be allowed to sit exams at the school.
by Richard van der Draay