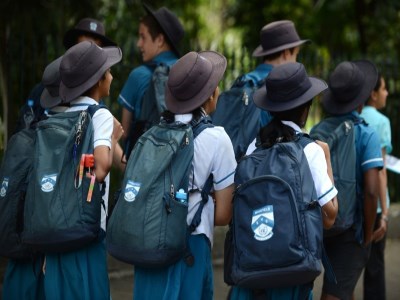 A new OECD report has shown that immigrant schoolchildren in Australia are among the best integrated in the world, revealing a sharp contrast compared to immigrant children in some European countries.
Immigrant students in France and Belgium were shown to be the most alienated in the OECD, indicating a failure of integration.
However, the report showed far fewer immigrant children in Australia were alienated from school, with three in five children from first and second generation immigrant families in France and two in five in Belgium said they did not feel they belonged to school compared to one in five in Australia.
The OECD's report,
Helping Immigrant Students to Succeed at School
, drew on a survey of 15 year-old students as part of the Programme of International Student Assessment (PISA) in 2012.
The report found:
• Immigrant children in Australia achieve amongst the highest results in the OECD;
• Schools with high concentrations of immigrant students have better results than those without immigrant students;
• Immigrant students who attended primary school have the highest reading results in the OECD;
• Teachers are amongst the most well-prepared in the OECD for teaching in multicultural classrooms.
Andreas Schleicher, the director of the OECD Directorate for Education and Skills, commented to
The Independent
about the findings, and highlighted key differences in how nations around the world integrate migrant students.
"The system in France and Belgium is blind to diversity. It is very standardised. Every student is treated the same, eliminating those who are different," Schleicher said.
"This affects not only migrants, but also children from poorer social backgrounds.
"This is different from other countries such as Canada, where the curriculum reflects students' country of origin and where the teachers are often from a migrant background."