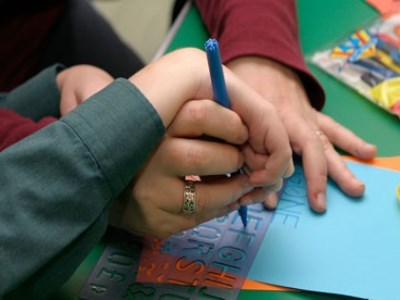 In 2012, Alexandra Hills State School removed its Special Education Program (SEP) and integrated its special needs unit with its mainstream classes. Since then, principal, Wayne Fletcher, says he has noticed "excellent" academic and social improvements from his school's students.
"It's an old mentality to say if you have a child with special needs we need to put them in a special needs room," Fletcher told the
Courier Mail
.
"I ask myself 'if it was my child, what would I want for them?'"
The Australian Education Union's (AEU) State of Our Schools (SOS) survey found that over 80% of principals shift funds from other parts of their budget to educate students with disability.
AEU federal president, Correna Haythorpe, said schools have been struggling to provide a quality education for students with disability due to a lack of funding.
"Students with disability need in-class support, equipment and individual learning plans to achieve, but this requires funding," Haythorpe said in a statement.
"It is a national shame that students with disability are being denied the chance to participate fully in schools and achieve their potential due to a lack of support."
Explaining that the decision was made to ensure all students had access to "the best possible education",
Fletcher said the integration had required teachers to redistribute their resources to ensure no student was missing out.
"Some of these children are now our highest achieving students and we've got students who are now participating in sport events when they never would have before," Fletcher said.
"They really weren't part of the school before, they didn't have the opportunity to be part of the school and they didn't really mix with the school. Now there's a real acceptance of differences."