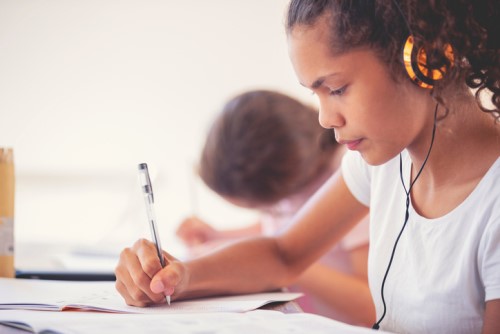 Last week, former Prime Minister, Tony Abbott, Indigenous groups expressed concern after Tony Abbott accepted the role of the Prime Minister's Special Envoy on Indigenous Affairs.
Dr Jackie Huggins, the co-chair of the National Congress of Australia's First Peoples, told SBS that the job offer was a "cynical thought" designed to quell "factional divides".
Others, like Darren Godwell, CEO of the Stronger Smarter Institute (SSI), are keen to know how the appointment will benefit the Indigenous community, particularly in regards to education.
So what is really needed to improve education for Indigenous students?
Between 2016-2018, a team of 13 Academics from 10 Universities systematically reviewed Australian research from 2006 to 2018 on 10 topics impacting Indigenous students' engagement and success at school.
The researchers interrogated over 10,000 studies to shed light on the educational experiences of Indigenous students and their families, critique policy and practice, and re-evaluate the factors that lead to education success in Indigenous education.
These reviews are part of a project aimed to provide research-informed directions on how Indigenous education could be structured to provide educational success for students.
Two of the academics working on the project are Dr Kevin Lowe of Macquarie University, an education researcher and Gubbi Gubbi man from south-east Queensland, and Dr Cathie Burgess of the University of Sydney, an expert in Indigenous education.
They say that the research showed that the involvement of parents and community in schools and having local staff employed and supported make a positive difference to remote students' success.
"Parents' value and are invested in programs that speak directly to providing their children with effective teaching, high value programs that are seen to support students' identity and cultural connection," Dr Lowe and Dr Burgess said.
The impact of Indigenous identity
Another key research finding is that student's Indigenous identity as an Aboriginal and/or Torres Strait Islander student needs to be understood and supported by their school.
"Empirical evidence demonstrates that racism negatively impacts the experiences of Aboriginal and Torres Strait Islander students from primary school, through high school, and to later life," they said.
"The impacts on students are harmful, wide-reaching and life-long. They influence academic achievement, self-concept attitudes to language, emotional wellbeing, physical health, school attendance, and post-school pathways – and eventually school choice and engagement when those students become parents."
Dr Lowe and Dr Burgess pointed out that in future, professional learning practices must more genuinely (a) ensure that Indigenous peoples contribute to leading these activities, (b) explicitly address issues to do with culture, (anti) racism, power, and relationships in schooling, and (c) localise the politics of knowledge.
"Curriculum must be developed locally, at the school level in order for students to understand what the teacher has to teach. Place-based decision-making is crucial for effective learning," they said.
Dr Lowe said that in the teaching of maths, for instance, a number of strategies are helpful.
"Some of the strategies that seem to support engagement in mathematics are adopting a responsive pedagogical approach, making connections between home/community and mathematics, and incorporating a mix of visual images, symbols and diagrams," he said.
"It's also important to build on home language and make connections to mathematical language, to use a variety of tasks to give students entry into learning material, and to do learning activities that focus on the structures of mathematics."