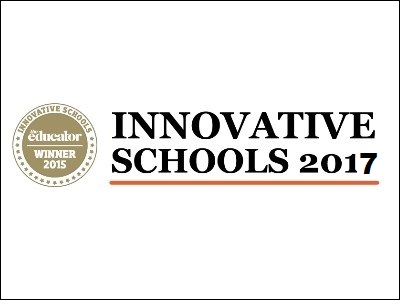 The Educator has partnered with leading education software providers Schoolbox and Digistorm for the third consecutive year to bring you a list of Australia's most progressive and forward-thinking schools.
The report once again showcases the top 40 Australian schools demonstrating leadership in change and innovation. While some schools feature for the second or even third year, most are new entries to the list, showcasing the breadth of innovation that exists in the K-12 space.
Tim Garratt, Editor of The Educator, said: "The volume and quality of entries received made selecting the list of schools to profile an arduous task and spoke to the depth of innovative work currently being undertaken in Australian schools."
See the full report in issue 3.03 of The Educator magazine, out now or online here.