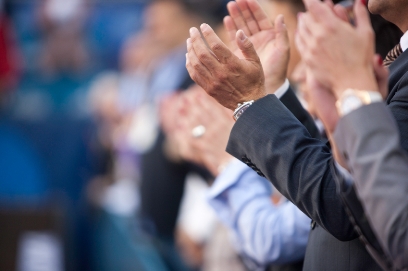 Ten primary and secondary school teachers have been surprised across the country by their students, colleagues and community as the winners of the 2017 A Day Made Better (ADMB) Teaching Awards.
Now in its seventh year, the teaching awards recognise primary and secondary school teachers who go above and beyond for their students.
The ADMB initiative, run by OfficeMax, has now received 50,000 nominations – exceeding last year's 39,000 nominations – in the bid to find this year's top 10 most inspiring teachers in Australia.
Students past and present, parents, family, friends, colleagues, principals and school administrators were called upon to nominate teachers who they believed positively influenced their students' lives in the classroom and beyond.
OfficeMax sales and marketing director, Paul Munkley, said the record number of nominations was a credit to Australia's "amazing educators", as well as to the students, colleagues, family and friends who nominated a deserving teacher.
"We're very proud of the A Day Made Better awards and the recognition the winners receive via our initiative," Munkley told
The Educator
.
"In our first year we received 52 nominations so it's incredible to see the program grow to this point and to be recognised by so many as a way to highlight the hard work of our teachers."
Munkley said it was a privilege to be part of such a fantastic program and to see how so many teachers are making a difference in their local communities.
"Many of our nominations came from principals, which is great to see," he said.
"I think it's important for principals to acknowledge the hard work their teachers are doing, be it during school assemblies, in newsletters or in national teaching awards such as the A Day Made Better program to ensure that all of their hard work is being acknowledged by the wider community."
A Day Made Better 2017 winners:
Bridgette Afuie, Hoppers Crossing Secondary College, VIC
Jim Bailey, West Arnhem College, NT
Elle Boller, John Paul II College, ACT
Tracey Byrne, Narara Valley High School, NSW
Petrina Cummins, Dalyellup Primary School, WA
Helen Dawes, Bardon State School, QLD
Ku Lacey, Rockhampton Girls Grammar School, QLD
Ana Prior, New Town Primary School, TAS
Alicia Taylor, Kensington Primary School, WA
Melanie Smith, Eynesbury Senior College, SA
Related stories:
National program recognises teachers making a difference
Why the extra mile makes all the difference