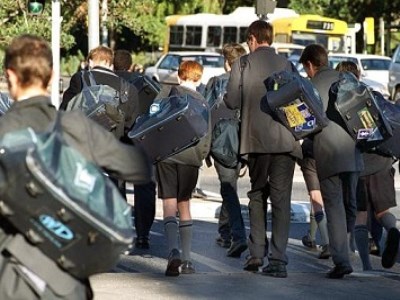 Australia has boosted its status as a world class education destination, according to new data from the Federal Department of Education and Training.
The new data showed that international student numbers were up 15% in the first three months of the year compared to 2016.
According to figures released by the Australian Bureau of Statistics (ABS) today, international student enrolments added $22.4bn to the Australian economy in 2016.
Federal Education Minister, Simon Birmingham, said the positive contributions were shared across all States and Territories.
"In 2017 Australia hosted a record number of international students as more than 550,000 students from over 190 different nations flocked to our shores," Birmingham said in a statement today.
"Our international education system is critical in Australia's economic prosperity as we continue to transition from an economy built on the success of the mining and construction boom to an economy based on knowledge, services and innovation."
Birmingham pointed out that the first three months of data captured students commencing higher education in the first semester of 2017, as well as students commencing full year courses in vocational education and training and in schools.
"We are on track to see another record year for Australian international education," he said.
"Building on Australia's reputation as a world-class international education offering, various geopolitical factors create new possibilities for Australia to maximise our share of the growing number of students who are travelling from all over the world to study."
Former Federal Minister for Tourism and International Education, Richard Colbeck, told The Educator that the growth means schools with capacity to accommodate more international students may find it easier to do so.

"Our high quality qualifications are the top reason why international students continued to choose Australia as their study destination," he said.

"This is followed by the reputation of our institutions, the overall quality of the Australian education system, the safety of our country and the quality of research and training at our institutions".
And the education sector is showing every sign of continued growth, said Colbeck.
"The latest data on Australia student visa applications shows ongoing growth of 8% in the September-December 2015 quarter for all student visa subclasses and 11% growth in the school visa sub-class".
Schools in NSW and Victoria have been the most popular destination for international students, with 2,920 enrolments in NSW state schools in 2016 and 2,815 in Victorian schools.

This trend is driving revenue for many cash-strapped schools, with students paying fees of up to $14,000 to study in public schools.

Queensland's state schools are receiving up to $30m in annual tuition fees from foreign students, with 2,500 of them enrolled in 75 government schools around the state.

With the number of international students attending state schools doubling over the last decade, the Queensland Government has invested $8m in attracting more international students.