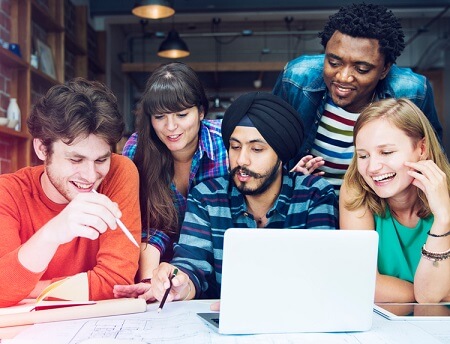 International students flocked to Australia in record numbers in 2017, with new figures revealing the largest increase recorded in a single year.
Federal Education Minister, Simon Birmingham, said the 2017 international education data showed there were more than 624,000 international students in Australia in 2017, an increase of 13% (or almost 71,000 students) on 2016.
Since 2014, Australia has seen a 54% growth in Chinese student numbers, 62% growth from Brazil, 73% from Colombia, 79% from Sri Lanka, 48% from India and even 113% from Nepal.
"We're seeing strong growth from a range of countries. International students are voting with their feet, making Australia the third most popular study destination in the world for tertiary students and the second most popular study destination for tertiary students from China and India," Birmingham said.
"Australia's schools, universities and training providers are amongst the best in the world and this is being recognised by students from all over the globe."
According to the latest figures, student enrolments have grown across all education sectors last year including by 15% in higher education, 17% in VET, 11% in schools, 3% in English Language Intensive Courses for Overseas Students (ELICOS), and 14% in non-award courses.
"Our reputation abroad is in no small part because of how students see Australia as a safe and friendly place to live and study, with high-quality and welcoming campuses," Birmingham said.
"A 2016 survey of more than 65,000 international students studying here found that 93 percent rated safety as a key reason for choosing Australia as a study destination."
Last year, the Hobsons International Student Survey ranked Australia as the safest and most welcoming country for international students.
International students have delivered a significant boost to the Australian economy, with the ABS recently reporting Australia's international education export sector was worth $30.9bn in 2017.
Minister Birmingham said the continuing growth of international education in 2017 confirmed the success of the education sector, supported by the Turnbull Government, in delivering on Australia's first National Strategy for International Education 2025.
"The Council for International Education has successfully used its first year of deliberations to collaborate with the sector to build a firm foundation for the sustainable growth of international education," Birmingham said.
"Last year, the Government strengthened support and protections for international students studying in Australia, including through revisions to the National Code of Practice for Providers of Education and Training to Overseas Students 2018."
Related stories: