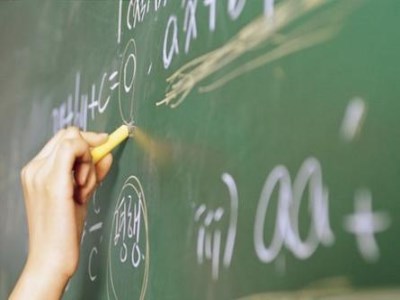 In last night's Budget, Federal Treasurer, Scott Morrison, confirmed earlier reports that the Federal Government would put aside $1.2bn for schools between 2018 and 2020, including $118.2m to support students with a disability.
However, the
Australian Education Union
(AEU) has claimed the Coalition's pre-election school funding pitch confirms it has all but abandoned the Gonski agreement.
AEU federal president, Correna Haythorpe, said the Federal Government's alternative policy will hurt disadvantaged students and will leave schools at least $3bn short of the resources they need.
"We now have a clear choice between the major parties on Gonski after
Malcolm Turnbull
's schools funding policy confirmed he would not deliver Gonski in full," Haythorpe said in a statement.
She added that by abandoning Gonski, thousands of students would be left without the support and extra programs they needed to reach their potential.
"Malcolm Turnbull has confirmed he doesn't support Gonski, won't deliver Gonski and his only alternative plan is a pre-election fix which will ensure more students are left behind," she said.
"The great work that schools are already doing with Gonski funding, lifting results through more support and attention for students, won't be extended."
The AEU has called on the Federal Government to deliver its share of the last two years of Gonski, and "not a compromise that will leave schools $3bn short."
However, the Federal Government denied it has made any cuts to school funding, insisting that it is committed to improving student outcomes.
"The Coalition's plan for schools is fully funded and our investment is, has been, and will be increasing. There are no cuts," said a spokesman for Federal Education Minister,
Simon Birmingham
.
"The Turnbull Government's student achievement plan is tied to a needs-based distribution of funding and proven measures that will improve outcomes in literacy, numeracy, STEM subjects, teacher quality and engagement with our region."
On Tuesday, a pre-election
stoush
erupted over a reported $19.5bn funding shortfall in Labor's plans to pay for its education policy.
Treasury estimates, leaked on Monday night, showed the extra revenue from the 12.5% annual tax rise over 10 years would be $28.2bn.
Labor, using calculations by the Parliamentary Budget Office, had said it would be $47.7bn. The Federal Government claims the shortfall means Labor would not be able to fund its election promises – namely $4.5bn in school funding.
However, shadow treasurer, Chris Bowen, hit back, calling the leak "a desperate attempt to cover for the fact the government will be adopting, in full, Labor's policy on tobacco excise".