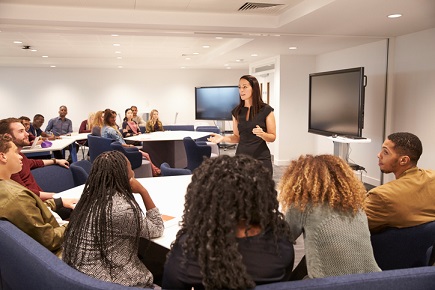 Nominations are now open for the 2018 Innovative Schools Report and The Educator can't wait to hear what schools around the country have come up with to enhance the learning experience.
From high-tech learning centres to STEM driven curriculums and sustainable living, last year's Innovative Schools Report was a true showcase of leaders in Australia's education sector. The listed schools demonstrated a mixture of creativity, evidence-based methods and sheer dedication to elevating their students' experiences and outcomes.
"Every year we are impressed and delighted by some of the initiatives coming out of schools," says Brett Henebery, The Educator's online editor.
"Although considering it is an industry that deals with bright young minds, perhaps we shouldn't be so surprised. The team is looking forward to seeing the fantastic ideas schools have been implementing over the past 12 months."
Submissions for the Innovative Schools list are open until Friday 22 June. Enter today.
Selected schools will be featured in issue 4.03 of The Educator magazine and online.
Related stories:
Top innovative schools to share strategies
The Educator to launch awards event