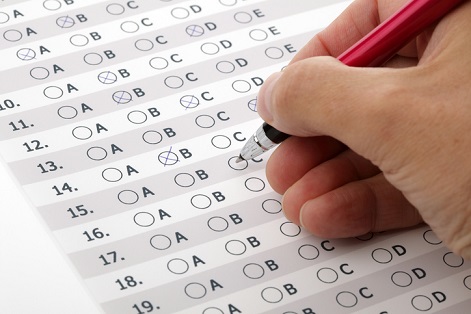 NAPLAN is set for a shake-up after the governments of Victoria, NSW and Queensland released the terms of reference for their own separate review of the controversial test.
The terms, announced on Wednesday, include defining the objectives of standardised testing; improving support for individual student growth and school improvement; and improving information for parents on school and student performance.
The review – the sixth since the test began in 2008 – will determine the broader objectives of standardised testing and assess how well NAPLAN is meeting those objectives, as well as looking at alternatives.
'It's time for a shake-up'
NSW Education Minister, Sarah Mitchell – who initiated the review in June – said that whilst the NSW Government believes an effective diagnostic test is crucially important for teachers, parents and governments, it is "time for a shake-up".
"NAPLAN has been in place since 2008, and given the ever-changing nature of the education landscape, both nationally and within states and territories, it is important we assess and consider how we can use a diagnostic test to better support our students," Mitchell said.
"In 2019, it is clear that a diagnostic test should be on demand, it must be linked to the curriculum, it must focus on student growth and it must test informative writing. NAPLAN, in its current form, does not meet this criteria."
Minister Mitchell also announced that the review will be led by a panel of highly experienced education experts; Emeritus Professor Barry McGaw, Professor Claire Wyatt-Smith and Emeritus Professor William Louden.
Victorian Education Minister, James Merlino, said a review of the test was long overdue.
"NAPLAN has been in place for more than decade – it is common sense to review it and see what changes we should make to ensure it is meeting the needs of schools, parents and students," Minister Merlino said.
"The review may lead to significant change or it may recommend scrapping NAPLAN all together and replacing it with something new – but we will always need some form of standardised testing."
Other governments encouraged to join review
Queensland Education Minister Grace Grace said Queensland looked forward to contributing the research and information it had gathered through its own review of NAPLAN undertaken in 2018.
"Our review identified that NAPLAN had played a role in supporting improvements in Queensland's educational outcomes, but that there were a range of unintended consequences stemming from the now high-stakes nature of the testing," Minister Grace said.
"If students, parents and educators are to have confidence in national testing, we must ensure that it remains relevant and credible. This review will go some way in achieving this.
Grace encouraged the Federal Government and other states and territory governments to join the review to "ensure as many stakeholders as possible can have their say".
'The best opportunity to date'
The Australian Education Union's Victoria branch president, Meredith Peace, welcomed the announcement, saying it "provides the best opportunity to date to consider the impact of NAPLAN on our schools, students and staff over the last decade".
"After a decade of this failed testing regime, we welcome the opportunity to contribute to the review of NAPLAN," Peace said.
"We have called for the implementation of assessment processes which are driven by teachers and intricately linked with teaching and learning in our schools. The current approach puts political and bureaucratic objectives ahead of what students really need."
Federal Education Minister, Dan Tehan, remains opposed to a full review of the controversial test, saying it would be "premature" to commission a full review of NAPLAN while other reviews are still outstanding.
An interim report will be provided to Education Council later this year and Stage 2 of the review will be presented to Education Council in 2020.