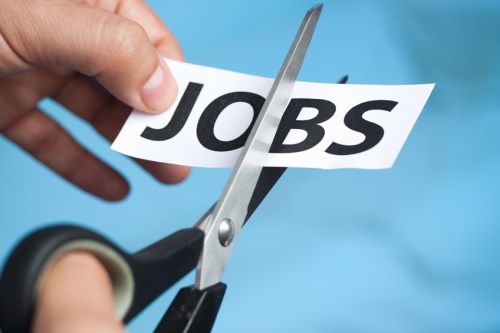 Hundreds of full-time school jobs in Western Australia will be cut by in a matter of months as part of a government scheme that unions warn will "decimate" school support services.

The WA Government's Voluntary Targeted Separation Scheme (VTSS), announced in the state's September Budget, will see 3,000 public sector jobs cut by March 2018.

Unions warn that this will directly impact upon frontline schooling with principals and teachers being unable to access the support they need.

In a statement provided to The Educator, Pat Byrne, president of the State School Teachers' Union (SSTU), said 800 positions have been cut from the Department of Education's budget, to be taken from across a small group of 1,200 non-school based people who currently fill these roles.

According to the SSTUWA, the job losses will come entirely from staff who play a vital support role to principals and teachers.

"Despite the Department of Education quarantining school-based personnel from the scheme, the support staff being targeted still play a critical support role to frontline educators," Byrne said.

"This cut will decimate the Department's school support services, central and regional offices, the Institute of Professional Learning, and have a serious impact upon WA schools."

Community Public Sector Union/Civil Service Association (CPSU/CSA) branch secretary, Toni Walkington, said the cuts "fly in the face" of the Government's 'WA Jobs' catchphrase, and will adversely affect the education our young people.

"This is a body blow for WA's education system and extremely disappointing from a government elected on a jobs platform," Walkington said in a statement today.

"We already know that employees engaged on contract providing important services will be gone at the end of this year, raising serious questions about how services to schools will be delivered once the redundancy process is completed."

In a statement provded to The Educator, WA Education Minister, Sue Ellery, said the WA Government set whole of government targets for the VTSS as part of this year's budget.

"We are currently working through how we achieve that. The Government will make the final decision about what each agency will aim to achieve – that decision is yet to be made," she said.

Responding to claims regarding the number of jobs being cut, Ellery said the figure reported by the SSTUWA was "false" and not one that had been "run by" her.

"The Department of Education has sent out invitations to staff seeking expressions of interest and, to date, 282 have been received," Ellery said.

"The Department is one of the largest public sector employers so you would expect it would make a significant contribution, however it also has specific operational needs and a requirement to provide a high quality education to WA students."

Ellery said more than 90% of the Department's staff are directly related to the number of students enrolled in schools.

"I understand today's speculation will cause uncertainty but I want to be absolutely clear – this is a voluntary scheme; it is not about forced redundancies," Ellery said.