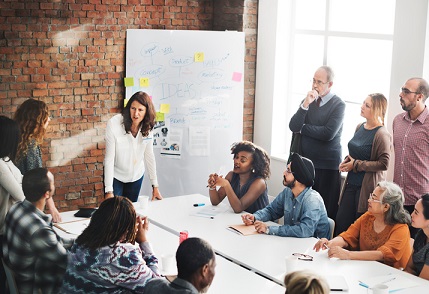 The world is changing. Schools today need to foster creativity, innovation, collaboration and problem solving to prepare students for the economy of the future.
Recently, The Educator reported that ensuring students are equipped with essential 21st-century skills was one of the key challenges that education leaders face.
And as Dr Peter Webster, principal of The Catholic Learning Community of John XXIII says: "We are nearly 20 years into the 21st Century and the time to act is immediate."
Dr Webster will be joined by Elizabeth Stone, principal of Queenwood; Lisa Kirkland, principal of Harrington Public School; Henry Grossek, principal of Berwick Lodge Primary School; Tamara Sullivan, head of academics and innovation at Ormiston College; and Jacinda Euler, principal of Brisbane Girls Grammar School at the Educator Leaders Summit in August to share their tips on:
Helping students to become independent, self-directed learners
Building school environments and curricula for radical social and work life change in the 21st century
How to promote critical thinking in the information economy
Student-centered pedagogical programs to promote a tech-based learning
The session will be moderated by Corinne McDevitt, training and development manager at the NSW Department of Education.
In addition, The Educator has assembled a program that tackles all the learning and development needs of school leaders, including strategic and financial planning and managing parents, and a legal stream to provide guidance on compliance.
See what is on the program here.
Super Saver discounts to the Summit are currently available - book in now to take advantage of the savings.
The Educator Leaders Summit will be held at the Dockside Sydney on Friday 17 August.