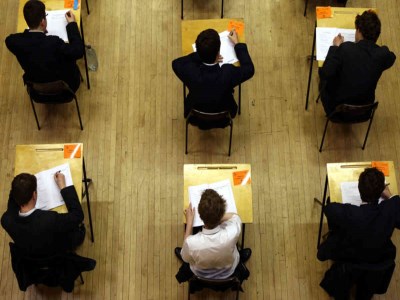 More than 77,000 HSC students begin their exams today, marking the final stretch of their high school experience.
The NSW Education Minister,
Adrian Piccoli
, wished the students the best of luck, adding that while they should "stay focused", looking after their health was equally important.
"My message to students is to stay focused over the next month, but to also take care of themselves - get plenty of rest, eat healthy meals, exercise and ask for help if needed," Piccoli said.
"Remember you have already done much of the work which will determine your final HSC result in assessments and tests undertaken during the year."
On Sunday NSW Premier, Mike Baird, took to his Facebook page to post some words of encouragement to the state's anxious students.
"Back when I was in school, a typical report card said something like 'Mike talks too much in class'," Baird wrote.
"Truth be told, I was much more interested in catching waves (and girls) than studying... and my HSC results were average at best. Here's the truth of it... Life isn't defined by your exams. It begins after they are finished.
"It's always important to give everything you do your very best shot, but make sure you keep some perspective. When you walk out of that final exam, you've got the world at your feet...and most of us oldies will tell you that your best days are yet to come."
Compulsory English will begin the exams, which run through to November 4.
The nail-biting wait for results will end when they are released on December 16.