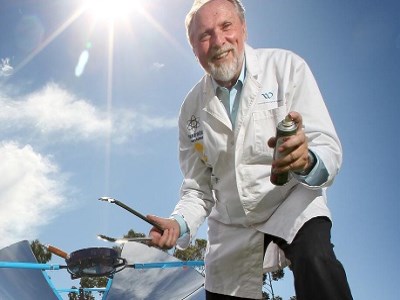 A Perth primary school teacher has been picked from more than 8,000 global nominations to be short-listed among the top 10 teachers in the world.
Richard Johnson, a science teacher at Rostrata Primary School in Perth, was last week named as one of the finalists for the 2016
Global Teacher Prize
by world-renowned academic, Stephen Hawking.
The winner of the Varkey Foundation-run award, which is also known as the 'Nobel prize of teaching', will be declared in March at a ceremony in Dubai.
Johnson has overseen an overhaul of his school's traditional science classes over the past decade, and has created a dedicated STEM laboratory.
Varkey Foundation founder, Sunny Varkey, congratulated Johnson on being selected among the top 10 finalists from "such a huge number of talented and dedicated teachers".
Johnson was selected out of educators from 148 other countries. And that's not all. If he wins, he will also receive $1m in prize money.
"I hope his story will inspire those looking to enter the teaching profession and also shine a powerful spotlight on the incredible work teachers do all over Australia and throughout the world every day," Varkey told
Perth Now
.
"The thousands of nominations and applications we received from every corner of the planet is testimony to the achievements of teachers and the enormous impact they have on all of our lives."
Nancie Atwell, an English teacher from the US state of Maine, was named the winner of last year's Global Teacher Award.
Atwell was awarded the prize for "her constant innovation over 40 years of teaching, striving to cultivate global citizens in the classroom, and being a leader in the field of education".
The other finalists for this year's prize are from Pakistan, Kenya, the UK, US, Palestine, Japan, Finland and India.
Johnson has been contacted for comment.