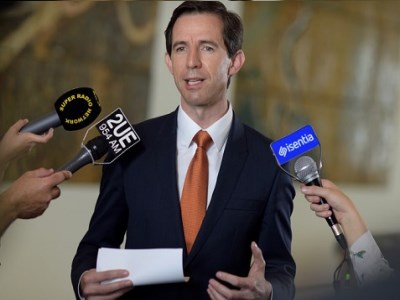 A troubled Islamic school at risk of closing down has been granted a reprieve after an appeals tribunal ruled the Federal Government must continue its funding.
Earlier this year, Federal Education Minister, Simon Birmingham, revoked $20m in federal funding to the Islamic school because of ongoing financial mismanagement issues by the Australian Federation of Islamic Councils (AFIC).
An audit later found that six AFIC schools had failed to meet the standards required to continue to receive $19m a year in Federal Government funding. Following this, Malek Fahd – the largest of the six schools – launched legal action to have the funding reinstated.
A subsequent appeal lodged with the Administrative Appeals Tribunal (AAT) overturned the Federal Government's decision.
The announcement, made last Thursday, advised that the school will continue to receive funding on the condition that it provides a monthly written account of its income and expenditure until further notice.
In a statement released on Friday, Miriam Silva, chair of Malek Fahd's interim board, welcomed the AAT's decision as "fair and reasonable".
"The reinstatement of public funding frees Malek Fahd Islamic School to focus its full attention on re-registration and compliance with Commonwealth requirements for permanent funding," she said.
"The decision is a clear sign of a brighter future for our great school."
Silva added that the school can now work through "all of the educational, financial, governance and statutory matters" that must be finalised before it can apply for re-registration.
"This gives real assurance to students, teachers, staff and families," she said.
"The school community and its alumni have come together to work wonders over recent weeks. This gives us all even more heart to carry on to do what's best for our students."
AFIC lawyer, Rick Mitry, told The Educator that the decision had come as a great relief to the school's 2,400 students and 200 staff, who faced an uncertain future following the Federal Government's decision to axe its funding.
"If the school closed down, this would have meant that surrounding schools would have had to absorb all of these students," he said, adding that such a scenario would have been a "nightmare".
Mitry said that many students had been suffering anxiety and had sought counselling as a result.
"The main thing now is that the students and staff will be able to go on with their lives and know that next term their learning will continue as normal."