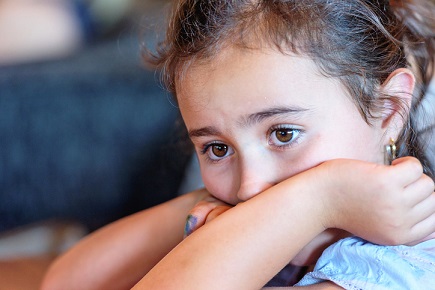 A new national survey has highlighted the impact of students' mental health on their school outcomes, as well as their engagement in learning.
The survey, led by The University of Western Australia (UWA) and conducted at the Telethon Kids Institute, looked at the impact of mental health problems on attendance, engagement and performance at school.
The survey found mental disorders affected one in seven students in the previous 12 months and students with mental disorders scored lower on average than students without mental disorders in every test domain and year level.
"It is based on the Australian Child and Adolescent Survey of Mental Health and Wellbeing, for which we interviewed over 6,000 families from across the country to see how their kids were doing," Dr David Lawrence from UWA's Graduate School of Education, said.
The survey also found that students with a mental disorder in Year 3 were, on average, seven to 11 months behind students with no mental disorder but by Year 9 they were an average 1.5 to 2.8 years behind.
Dr Lawrence said students in Years 1-6 with a mental disorder missed an average 12 days per year compared with eight days per year for students without a mental disorder.
In Years 7-12 students with a mental disorder missed an average 24 days per year compared with 11 days per year for those without mental disorders.
"What we also found was that about one in 10 [11.1%] students reported having self-harmed at some point in their life with around one in 12 (8.4%) saying they had self-harmed in the previous 12 months," he said.
"However, the students had the option of not answering the questions on self-harm and about five per cent took this option, which means that the number of young people who have ever self-harmed could be higher than indicated in our survey."
So how can school leaders help in driving improved mental health outcomes for their students in 2018?
Principals Australia Institute
CEO, Paul Geyer, said schools that include whole of school well-being in their strategic plans will help principals be better equipped to manage their own mental well-being.
"Better planning and focus on ensuring their school implements key programs, professional learning and time out for whole school well-being, will not only help the principal but also the teachers and ultimately this will have a positive effect on students," Geyer told
The Educator.
"Schools are looking to include well-being into their overall strategic plans, but principals also need to role model their own well-being before they can impose it on others."
Geyer also pointed to the effectiveness of Social Emotional Learning (SEL) programs in reducing classroom behaviour problems.
"Schools should recognise the linkage to improving teacher wellbeing, including wellbeing for students, teachers and school leaders in school strategy or improvement plan is important to get focus and momentum," he said.
Related stories:
Students' mental health concerns double since 2015 – survey
How should principals address mental well-being in 2018?