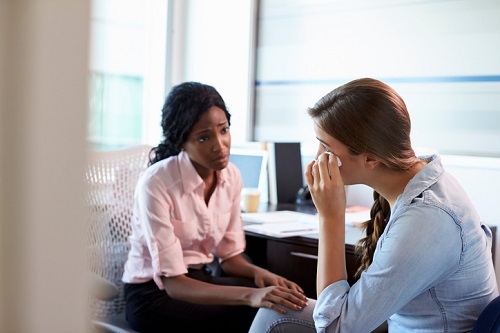 The most recent ABS data shows that 458 children and young people aged under 25 years tragically died by suicide in Australia last year.
A heart-breaking detail of this statistic is that 22 of them were children aged 14 years or younger.
According to the data, amongst adolescents aged between 15-19 years, 40% of all deaths were a result of a young person ending their own life
This October marks Mental Health Month, a time of special significance to schools, where serious mental health issues can sometimes fly under the radar.
yourtown CEO Tracy Adams said it is a compelling time to raise awareness around the number of mental health related issues reported to Kids Helpline.
Kids Helpline says mental health issues and thoughts of suicide accounted for 59% of all contacts made last year by children and young people.
"Each year we see an increase in mental health, emotional well-being and suicide-related concerns, they now account for 59.2% or 39,812 of all counselling contacts. Adolescents with mental health problems report higher rates of suicidal ideation and other risky behaviours," Adams said.
"Our concern is that this may be just the tip of the iceberg as only a small percentage of kids actually seek help. We really need to encourage more help-seeking among children and young people, particularly among boys."
Increasingly, young people are calling the Helpline with an urgent concern such as suicidal thoughts. This form of teen help-seeking can be accessed via telephone call, text message or online chat, with web chats more comfortable for some young people.
"As a result, we are seeing longer counselling sessions and increasing numbers of young people who require regular support," Adams continued.
"The growing numbers of mental health and suicide-related concerns is disturbing but it is a positive sign that many young people are now seeking help to manage these issues."
Detecting depression early
In September it was reported that an Australian-first web-based mental health service piloted in NSW high schools is helping to identify students experiencing symptoms of depression and anxiety – 80% of whom weren't previously known to their school counsellors.
With up to 50% of all mental health disorders emerging during adolescence, many with potentially lifelong consequences, these results demonstrate the need for effective preventive interventions for young people, and makes schools the ideal setting to reach them.
"This pilot confirms the Smooth Sailing program is safe and potentially effective, presenting a new way to reach at-risk young people if delivered at scale," Scientia Professor and Director of the Black Dog Institute, Helen Christensen AO, said.
"Particularly for schools in regional areas with limited resources, Smooth Sailing may offer an innovative service to help screen and triage young people into the care they need."
Pilot testing of the Black Dog Institute's Smooth Sailing service found that nearly 1 in 5 young people (18.6%) reported moderately severe to severe depression or anxiety, requiring follow-up from their school counsellors.
Of these, 4 out of 5 (80%) were new cases that had not previously presented to counsellors for mental health assistance.
"Smooth Sailing facilitates more targeted and individualised support for students, while also giving school counsellors critical information regarding the students who need help", lead author, Dr Bridianne O'Dea, Senior Research Fellow at the Black Dog Institute, said.
"The service also helps school counsellors by providing them with a new way to identify and follow-up with students in need."