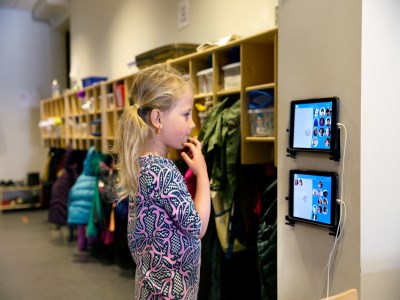 A new private "micro-school" in the US, has been experimenting with a technology-driven approach to education. And so far the results are promising.
What began as a localised learning experiment has now evolved into AltSchool, a vast network of innovative "learning labs", each enrolling between 80 and 150 students.
In 2013 Max Ventilla, a 35-year-old former Google executive, founded the first AltSchool in San Francisco.
He said the idea for AltSchool came to him three years ago while he was searching for a pre-school that encouraged "self-knowledge" and "entrepreneurialism" for his child, Sabine.
"There's a need for schools that are created this century. Most schools are terrifyingly similar to the schools I went to 30 years ago," Ventilla told
The New York Post,
adding students perform better when they control what they learn and how they learn it.
AltSchool's students are divided into three age-appropriate "learning labs": pre-kindergarten, "lower elementary" and "upper elementary". Breaking with traditional terminology, the school avoid using the terms "teachers", "schools" and "classrooms".
Instead, AltSchool prefers to use "educators," "learning labs" and "studios."
The school has an abundance of hi-tech resources to guide students in their self-directed learning experience.
Students get their own tablet or Chromebook to use during class and wall-mounted video cameras – called "superpowers" – record their learning moments and "kiddie confessionals" for teachers to review.
In these "learning labs", students also get a to-do list – called a "playlist" – where they have almost complete control over what they learn. As in schools in Finland, AltSchool's teachers are given a high degree of autonomy and students are encouraged to develop their own lesson plans.
AltSchool says it has received more than 4,000 applications for 200 slots nationwide this year alone, but was unable to provide NYC-specific numbers.
Facebook founder, Mark Zuckerberg, recently launched a $100m financing round for the school, and Ventilla has now poached moguls from Apple, Uber, Zynga and Google for his expanding, for-profit education empire.