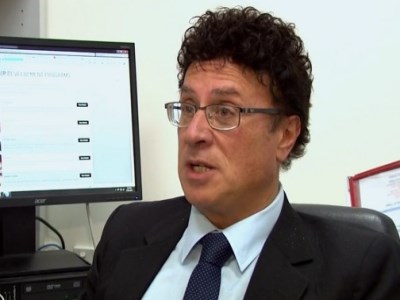 More than $2.5m in public school funds were allegedly funnelled to companies linked to Education Department chief, Nino Napoli.
The Independent Broad-based Anti-corruption Commission (IBAC) launched an investigation – dubbed Operation Ord
–
on Monday into alleged corruption within the
Victorian Education Department
at the County Court of Victoria.
The allegations – which involve some of the state's most senior past and present education public servants
–
are being examined by Stephen O'Bryan QC, who is probing the Education Department for answers about a multimillion-dollar funding program dubbed "banker schools" which operated between 2007 and 2014.
Napoli, the Education Department's director of school resources, was sacked by the
Department of Education
last week after allegations that more than $2.5m in public school funds were paid to companies that he was linked to.
Napoli, who had served as the department's director since 1992, was responsible for more than $4bn of the department's $11bn budget.
At a public hearing, counsel assisting the commission, Ian Hill QC, outlined the allegations against Napoli, saying the figure pertaining to the misused funds could be "considerably higher" than the $2.5m reported.
"Investigators believe the amount of departmental funds used to make corrupt payments in the circumstances described will be considerably higher," Hill said.
It is alleged the money was used to pay for office furniture, overseas travel, wine and hospitality.
"In some cases these payments appear to have been entirely unrelated to department activities, or otherwise excessive," Hill said.
"In other cases the position is less clear."
Several schools across Victoria are currently being probed as part of the examination into Napoli's transactions.
The
ABC
reported on Monday that the schools involved in the transactions being examined include Chandler Park Primary School, Moonee Ponds West Primary School, Kings Park Primary School, Norwood Primary School, Sale College, John Fawkner Secondary College and Maribyrnong Secondary School.
The commission heard that in some instances the school principals and business managers were aware the invoices were false.
However, other schools were apparently not aware the invoices were fake.
Hill said the allegations exposed serious concerns over the "honesty and integrity" of senior department officers and pointed to cultural problems at one of Victoria's biggest bureaucracies.
"There is evidence that the level of honesty and integrity of senior department officers involved in the conduct referred to is considerably less than would be expected of public servants in the senior positions they hold."
The IBAC examinations will hear from more than 50 witnesses over the next six weeks.