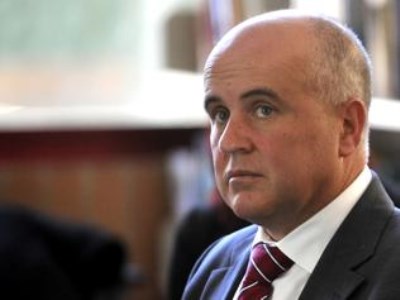 NSW Education Minister,
Adrian Piccoli
, has responded to Federal Education Minister
Simon Birmingham
's remarks slamming state governments for not investing enough in their schools.
Last week, Birmingham
blasted
state governments for having the "gall" to complain about an education funding crisis which he said does not exist.
"The federal per student funding for students in state government schools is 66% higher, in real terms, than 10 years ago, yet some states still have the gall to say there's a funding crisis," Birmingham said.
"If there is, then the blame rests comfortably on their heads ... the states cannot and should not be let off the hook for what is ultimately their prime responsibility in terms of how much they spend and how they allocate their spending.
However, Piccoli said he has seen first-hand how schools have benefited from extra school funding.
"In every school I visit, I see examples of money being put to good use to improve student results and wellbeing," Piccoli said on Friday.
"I am confident this will translate into improved NAPLAN results."
NSW Secondary Principals Council
(NSWSPC) president,
Lila Mularczyk
, agreed.
Mularczyk, who is also the principal of Merrylands High School in Sydney's west, told
The Educator
that targeted funding had produced significant results among her own students.
"In my school as an example, there is data that shows how we now have increased attendance, engagement in learning and submission rates of school work," she said.
"Gonski funding has also contributed to increased entry into university, in some cases trebling from one year to another. This has been a direct result of me being able to employ additional staff to be experts in particular areas."
She said the NSW Education Minister and the Premier were "absolutely committed to a fairer funding model" and that they are currently translating that commitment into action.
"Already, narratives and evidence are coming in from other NSW schools showing how Gonski has made a significant change in learning outcomes and life opportunities."