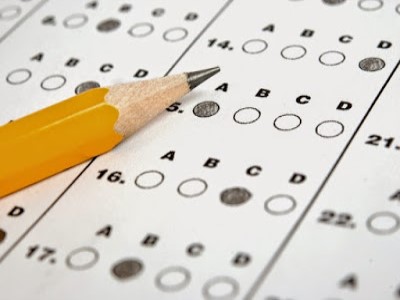 The NAPLAN results have revealed some surprises when it comes to how students are performing in literacy and numeracy.
The preliminary results, released today by the
Australian Curriculum, Assessment and Reporting Authority
(
ACARA
), showed that the overall literacy and numeracy skills of students have stalled, with no significant improvement since 2015.
In a statement today, ACARA chief executive,
Robert Randall
, said that while Queensland and Western Australia stood out more than others in terms of improved performance, he was concerned that results had plateaued elsewhere.
"Plateauing results are not what we should expect or assume from our education systems," he said.
"ACT, NSW and Victoria continue to have the highest mean achievement across the NAPLAN domains, although it would be encouraging to see improvement in these places along with further improvements in other states and territories."
The ACT performed the best overall in reading and grammar, while Victoria dominated the writing and numeracy categories.
Randall said it was too early to analyse the results, but that ACARA would work with the states and territories to determine why there had been improvements and losses.
"The data allow us to celebrate success and to identify areas for improvement," he said.
"It also contributes to the sharing of successful strategies within and across states and territories, with the goal of improving learning across the country."
In a statement,
Independent Schools Queensland
(ISQ) executive director,
David Robertson
, said Queensland was "reaping the benefits of a decade of education reform", including the introduction of prep in 2007, increasing the school starting age, universal access to kindergarten and more recently the implementation of the Australian Curriculum.
"The overwhelming majority of Queensland students – on average 9 in 10 students - are achieving or exceeding national minimum literacy and numeracy standards," he said.
"Queensland has improved in 18 of the 20 test areas since baseline data was first collected and has steadily climbed the national rankings with respect to the percentage of students achieving or exceeding the national minimum standards, with Year 3 students recording Queensland's best results ever in 2016."