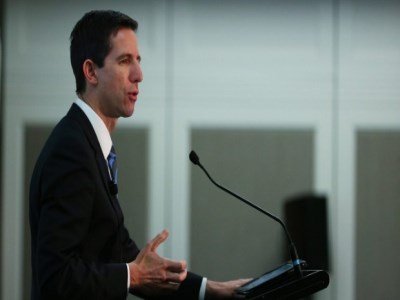 Federal Minister for Education and Training,
Simon Birmingham
, today pledged $500,000 in funding to expand the teaching of computer skills to students between the ages of 9-11.
From next year, schools will teach students coding and other digital skills as part of a broader push by the Federal Government to improve the skills children are likely to require for the 21
st
century workplace.
"Last month a report found that only half of Year 6 and Year 10 students in Australia are competently skilled in the practical use of computers and information," Birmingham said.
"Australian children are high adopters of new technology and social media devices, yet we know this does not always translate into practical or usable skills.
"We live in a digital age and our children must be able to take full advantage of the vast array of information that these technologies make available."
Code Club Australia, a nationwide network of free, volunteer-led, after-school coding clubs for children aged 9-11, welcomed the news.
Annie Parker, the organisation's founder and director, told
The Daily Telegraph
that coding will be a fundamental job skill by the time today's primary school children are of working age.
"We need for kids to have this skill, the economy they will join will be a very different one than it is right now," Parker said.
"Some of the stats say that 40-45 per cent of the jobs that exist today will be automated by the time they go to work. So if we do not equip them with the skill and the basics of digital literacy then we have failed them."