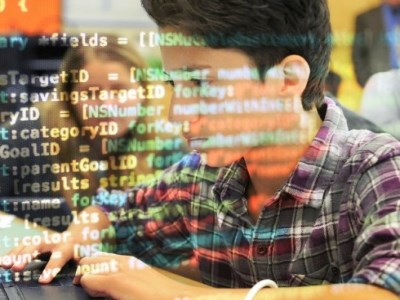 A new national campaign has been announced to help students explore maths-related career pathways
The three-year campaign, launched by the Australian Mathematical Sciences Institute (AMSI) and the BHP Billiton Foundation, comes amid growing industry demand for maths skills.
While student engagement in maths has been on the decline, there is also a parallel issue of teachers who lack the preparedness and knowledge to be effective maths teachers and role models.
Recent studies have shown that just one-third of teachers feel prepared and equipped with the knowledge and tools to teach numeracy.
Choose Maths director and AMSI schools program manager, Janine McIntosh, told the Financial Review that the campaign was an important step in beginning "a critical national discussion".
"The stories shared by our mentors highlight perfectly the core message of this campaign and the Choose Maths project," McIntosh said.
"That maths is available to everyone and is a powerful gateway to pathways you never imagined."
AMSI director, Professor Geoff Prince, says students who plan to study maths in Year 12 are still in the minority with only 6.9% of Year 12 girls studying advanced maths.
"Students aren't getting the message about the opportunities in maths. This campaign provides critical real-world context to challenge community perception and gender bias," he said.
BHP Billiton Foundation president, James Ensor, said it is essential that schools equip young Australians – particularly girls – to lead industry and innovation into the future.
"The Choose Maths Careers Awareness campaign plays a critical role in changing community understanding of maths as a career pathway," Ensor said.
NSW Education Department Secretary, Mark Scott, recently addressed the Committee for Economic Development of Australia's (CEDA) Women in Leadership Series at the Hilton Hotel.
Scott said that when it comes to the more practical and challenging STEM subjects, the gender inequality participation rate is "stark".
"Only 5% of students doing 2 unit engineering and science subjects in HSC are girls while only 15% of students doing information and digital technology programs are girls," he said.
This is due, in part, he added to "a complex combination of factors" such as the removal of university prerequisites which drawn students out of mathematics studies.
He also pointed to a broadening of the curriculum offerings that has allowed students to pursue their areas of interest more broadly than was once the case.
However, Scott said that students' perception of their own abilities – particularly when it comes to studying mathematics – played the most important part.
"Research indicates that it is perception about strengths in mathematics that is a key driver to subject selection – and subject selection is a key driver to career pathways and broader vocational pathways," he pointed out.