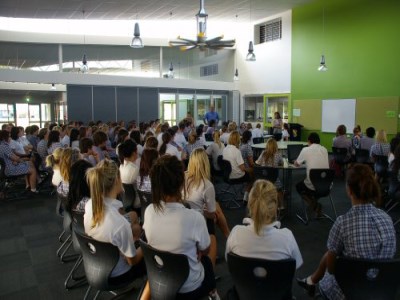 A mental health crisis is threatening our schools.
Teachers Health Fund CEO Brad Joyce says his fund has seen the need for mental health services from members almost double over the last five years, reflecting the dire state of our school's administrative support resources.
The
2014 Teachers Health Fund Principal Health & Wellbeing Survey Report
released today provided a harrowing glimpse of the state of our schools' capacity to provide effective administrative support to students and staff.
"This increase in demand, together with the outcomes of the report, highlights the need to better support our principals and teachers at a personal, community, industry and policy level", said Joyce.
"It [the report] has to ensure not only their health and wellbeing, but also the future of the children they guide and teach."
Principals campaigning for more counsellors in schools have identified an increase in behavioural issues of younger students, with some showing tendencies towards violence and a lack of remorse.
While support structures are in place in most schools to deal with such issues, a recent Staff in Australia's School's Report showed that teachers and principals are simply too overwhelmed to provide the level of attention affected students need.
In light of this, the Black Dog Institute, which aims to improve the lives of those affected by mood disorders, has campaigned to make school staff and parents more proactive about mental health issues within schools.
Institute director Professor Helen Christensen believes a Suicide Prevention Policy action plan should be 'delivered universally such as to all school staff or selectively to parents of at risk students'.
"The fact is that suicide is as preventable as skin cancer. As a society, we're just not tackling it the right way." Christensen added.