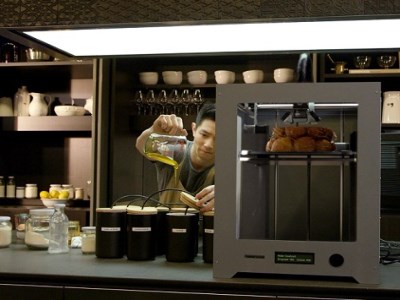 Given the important role technology will play in the jobs of the future, it is no wonder that the Federal Government, schools and private industries are collaborating in a push to upskill students and educators alike.
Central to this initiative are the four disciplines of Science, Technology, Engineering and Mathematics (STEM). However, while the goal is the same – to increase STEM engagement with the intent of inspiring greater learning – the methods used to achieve it vary wildly.
Enter the
'Creators Wanted'
campaign.
Samsung Electronics Australia recently partnered with Questacon and popular Australian personalities in the release of video content which has captured the attention of over 14 million viewers worldwide.
The videos feature
Charlotte Caslick
(an Australian Rugby Sevens player) testing out a self-retrieving ball;
Jane Lu
(Founder of ShowPo) revealing a colour changing dress, and
Reynold Poernomo
(2015 Masterchef contestant), who cooks up an edible 3D printed croquembouche.
There's just one thing…these videos aren't actually real.­­­­
To coincide with the launch of Samsung's educational campaign, these videos were developed to grab the attention of students and show them how STEM skills are becoming increasingly relevant across all industries and future career paths.
In June, the Committee for Economic Development of Australia (CEDA) released a report, titled:
Australia's Future Workforce
which revealed that nearly 40% of Australian jobs will be automated in 10-15 years.
The report, as well as subsequent studies, showed that STEM education was lacking across Australian schools – particularly in terms of female engagement.
Tess Ariotti, Samsung corporate social responsibility manager, told
The Educator
about the ways in which the tech giant's campaign hopes to turn this slump around and provide support to schools looking to boost STEM engagement.
"Creators Wanted aims to get more young Australians choosing STEM subjects in senior high school and tertiary study by making an intangible future feel relevant now and get students excited about what is just around the corner,"
"We hope that this supports the work that many educators are doing to increase participation and engagement in STEM education."
Ariotti added that the campaign's
website
is a great resource for teachers who are interested in driving improved STEM outcomes for their students.
"It's a compilation of different activities and articles all designed to be appealing to students to help them understand the opportunities and benefits of studying STEM subjects," she said.
Ariotti said the campaign is trying a different approach as it is not promoting a program or course, but trying to start a conversation about where a STEM education can lead in a way that is relevant and exciting to students.
"The benefit of this approach is that there is the potential to support all programs and courses in Australia that provide students with the skills we know will be needed in the workplaces of the future," she said.
"From the comments already coming through on social media, I'm getting the sense that a conversation is starting. We hope students as well as parents and teachers can check out the campaign as a way of continuing the discussion.
Recently, Federal Education Minister,
Simon Birmingham
, announced that schools across the country can now apply for grants from the Federal Government to help deliver digital literacy programs to students.
The 2016 Digital Literacy School Grants program will support projects that demonstrate new methods for enhancing digital literacy in schools.
"Schools need to think creatively about how they teach digital literacy to ensure that students don't fall behind or find it difficult to engage. We need all children to be digitally literate to ensure they are ready for a future full of technology," Birmingham said in a statement.
Around $4m has already been allocated to the program as part of the Federal Government's $50.6m commitment to assist Australian teachers and students to embrace the digital age. This program is a key part of the $1.1bn
National Innovation and Science Agenda
.
Ariotti pointed out that the lack of STEM uptake is something that affects individuals, communities and the broader economy in Australia.
"We believe it is an area that needs to be addressed by different sectors," she said.
"With this campaign, our approach has been to make a contribution where Samsung is best placed to do so, in a manner appropriate to corporate community investment and which complements the work other organisations and educators are already undertaking."