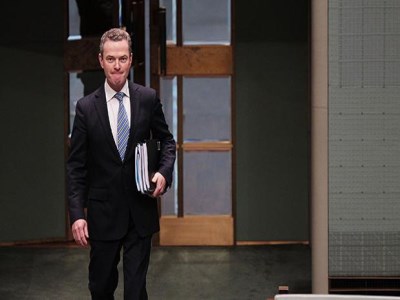 Under the plan, the subjects of history and geography will no longer be separate subjects. Instead, a new humanities and social sciences subject would include the two disciplines among others, such as civics, citizenship, economics and business.
Schools would also be forced to teach phonics style reading as part of the new curriculum, which is to be considered by state and territory education ministers in September.
Education Minister, Christopher Pyne, told
The Weekend Australian
the "back to basics" approach was needed to boost Australian students' sagging performance in academic achievement on the world stage.
"Despite funding increasing by over 40% in the last decade our students' results have declined both in relative terms, compared with our Asian neighbours, and in absolute terms based on performance,'' Minister Pyne said
"This back-to-basics approach is designed to ensure all students across Australia have access to a high quality curriculum which equips them with what they need to succeed in an increasingly competitive global economy."
The Australian Curriculum, Assessment and Reporting Authority (ACARA) supports the changes. Its chairman, Steven Schwartz, said phonics-based teaching was the best way to help children read.
"You wouldn't put someone in front of a piano and say, 'Figure out how to play it'," he said.
"Why sit a child in front of a book and say, 'Learn to read'? It's inefficient and silly — some kids will learn to read no matter what you do but for most kids, phonics is the way to go.
"We intend to strengthen the presence of phonics and phonemic awareness in the Australian curriculum for English."