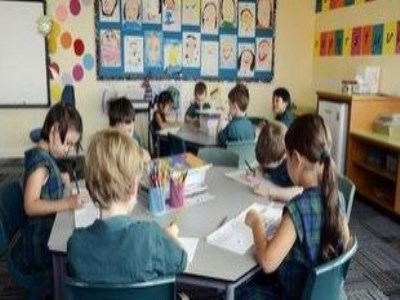 The International Competitions and Assessments for Schools (ICAS), an independent, skills-based assessment program, has released new data which could help schools intervene early to improve students' spelling.
Examining the data from ICAS Year 2 Spelling has the potential to help how teachers understand students' strengths and weaknesses a whole year in advance of Year 3 NAPLAN.
The University of NSW (UNSW), which runs ICAS, said through using this information, teachers will be able to identify common spelling errors and recognise gifted students as well as those who may need some extra assistance.
Peter Coady, UNSW marketing and communications manager, told
The Educator
that the analysis of results shows that differences in spelling ability between the most and least able third of Year 3 students can be up to 60 percentage points.
"This means where 90% of the top third of students spell a word correctly, only 30% of the bottom third can," he said.
"The benefit of finding out what these words are is that we can try and understand the reasons for the disparity and then identify what can be done to reduce the gap.
"We believe that because English spelling is to a large extent predictable and rules-based, performance gaps in these two areas can be reduced in a targeted way."
Coady added that the ultimate aim was to improve student performance in spelling, reading and writing.
To do this, both the Australian and New Zealand school systems have been strongly encouraging the teaching of phonics to help students understand and use letter-sound relationships or letter patterns.
"This helps students 'chunk' words so that students are learning groups of words, not individual words," Coady said.
"The same principle applies to the teaching of spelling generalisations relating to the addition of suffixes. If students learn the generalisations, they can apply them even to words they have never seen before.
"This greatly increases the number of words they can potentially learn to spell correctly. EAA believes that, if schools use spelling word lists, then phonic knowledge and spelling generalisations should form the basis of these lists."
Coady said that principals can and do play an active role in using assessment data to improve learning outcomes.
"This includes empowering and supporting teachers to interact with and understand a range of assessment data in a meaningful way via professional development and provision of support with analysing and interpreting the data," he said.
"For example, ICAS assessment consultants are regularly in schools supporting and training educators to interpret ICAS data."
Coady said that ICAS data should be used with other assessment data collected using both internal and external assessments to form "a more complete picture" of what each student can and cannot do.
"ICAS complements in-school assessments, providing external validation of student capability. One of the benefits of ICAS is that it assesses from Years 2 to 12 across a range of subjects," he said.
Schools that use ICAS at a cohort level are gaining greater insights. We therefore know of schools that facilitate and encourage staff to review assessment data in groups to identify common strengths and weaknesses that can inform the refinement of teaching."