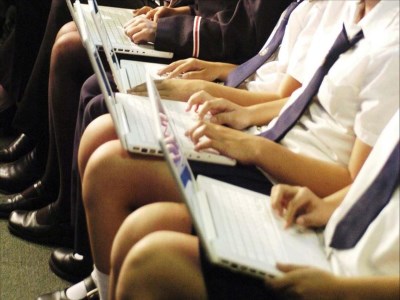 Microsoft recently
announced
a suite of new products for Windows 10, including a specialised Windows 10 Education platform which is designed for use in schools among staff, administrators, teachers and students.
Instructure, a US based educational technology company, offers a learning management system (LMS) named
Canvas
for both K-12 and higher education.
Troy Martin, director of Asia Pacific (APAC) for Instructure and creator of the
Canvas
LMS software, explained what this education platform could mean for student learning outcomes in schools around Australia.
"One needs only to look at the recent history of BYOD programs to see teachers limited to only the standard/native toolset provided by a diverse range of technologies," Martin told
The Educator
.
"The Microsoft licensing strategy is great news for those who see a wider learning ecosystem encompassing hardware, software, content providers and eLearning platforms as essential for improving student learning outcomes."
With technology continuing to change the way educators approach both teaching and student learning, a key challenge for educators has been finding where the biggest opportunities lie.
Martin said the big opportunity he sees is for open collaboration between teachers and students who will be able to "harness the natural creativity" they share.
"By employing technologies that are designed for teachers and which students will actually use, schools are able to harness the natural creativity of teachers and students alike, creating rich, meaningful interactions and engagement within the learning experience," Martin said.
"Considering the range of tools and capabilities that schools are using in the classroom, the big opportunity is for open collaboration between students, classes and indeed, schools."